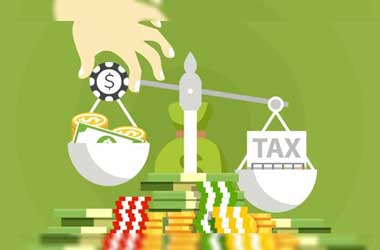 Summary
The UK gambling sector contributed a total of £629 million to the government in 2023
Bet365 is reported to have paid £460.2 million in taxes in 2023
Its owners, the Coates family, is the biggest taxpayer in the UK from 2019-2023
UK gambling firms have contributed a total of £629 million in taxes to the government as of January 2023, a slight drop from the previous year.
Gambling empire bet365, owned by the Coates family, emerged as the top UK betting taxpayer but slipped to no. 2 in the overall list of the biggest taxpayers in the country for 2023.
bet365 Tax Contributions Drop in 2023
The Sunday Times' latest Tax List shows tax contributions from bet365 fell to £460.2 million in 2023, mainly caused by a massive decline in the company's profits over the past 12 months, particularly in March 2022 when the gambling operator reported an 89% drop in profits, from £424.7 million to £45.6 million. The company's corporation tax bill also fell by 75%.
Its founder, Denise Coates, agreed to take a 14.5% pay cut in 2022 to make up for the low profits, though she still managed to take home an annual salary of £213.4 million.
After ruling the Tax List for three years, the Coates family now sits in second place, overtaken by Russian trader Alex Gerko, CEO of XTX Markets, who paid £487.4 million in taxes in 2023. Nevertheless, the Coates family remains the UK's biggest taxpayer from 2019-2023, contributing £1.95 billion to the government.
As of January 2023, the biggest taxpayers from the UK's gambling industry contributed a total of £629.9 million, a drop of 3.3% from the £651.5 million they paid in 2022, and 17.5% lower than in 2021, where they made £764.3 million in total tax payments to the government.
UK's Biggest Gambling Firms Not Paying their "Fair Share"
Despite the huge taxes paid each year by gambling firms in the country, they are still being accused of not paying their "fair share", especially those that are headquartered overseas.
Carys Roberts, Chief Executive of the Institute for Public Policy Research (IPPR), said the Tax List shows that some of the richest people in the UK are not paying enough to the government, and they do that by employing some tactics, such as using offshore centers for their businesses.
Responding to criticisms directed at the industry, the Betting and Gaming Council (BGC) has maintained that the gambling sector is among the UK's biggest financial contributors, generating £4.5 billion in tax and contributing £7.7 billion to the economy.