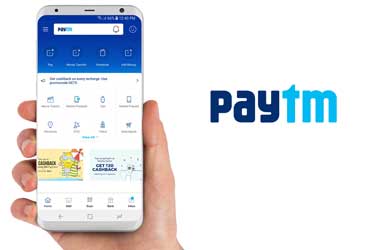 The Indian betting market is experiencing a flurry of betting activity thanks to the Indian Premier League (IPL). The richest domestic T20 tournament in the world kick-started on Sep 19 in the United Arab Emirates (UAE) and will run till Nov 10.
Cricket is by far the most popular sport followed in India and the IPL brings the nation together as 8 IPL franchises from different parts of India battle it out each year to see who will be crowned IPL champions.
Betting is banned in India but offshore betting sites are allowed to offer bets to the Indian market.
Most India friendly betting sites have Paytm as one of their payment options.
Paytm shot to popularity in 2016 after PM Modi launched his demonetization campaign to move India from a cash driven society to a cashless society. Paytm was by far one of the main companies that profited from the demonetization drive as they promoted cashless transactions via their easy to use Paytm app.
There are reportedly over 300 million Paytm users in India and a large number of them depend heavily on the Paytm app to carry out betting activities during the IPL. They received a shock recently when Google decided to remove the Paytm app from their Android store. Google claimed that Paytm had breached its no-gambling policy and hence had to be temporarily removed.
Paytm had earlier run a promotion in light of the IPL where it was giving out special stickers to everyone who carried out a transaction. The sticker could later be redeemed for a cashback offer. Google claimed that Paytm was directing users to an external website that encouraged them to take part in paid tournaments and win cash prizes.
Paytm Hits Back At Google
Paytm immediately sent out a notification to all Indian users informing them that Google had temporarily removed their app from the Play store because they had allegedly violated gambling related policies.
Paytm also stopped their sticker promotion and issued a statement clarifying that driving traffic to Daily Fantasy Sports (DFS) sites does not constitute as gambling. They also claimed that Google was implementing policies that were above the laws of the Indian government.
It appears that Google and Paytm have sorted out their differences as Google has once again listed the Paytm app in their Play store.