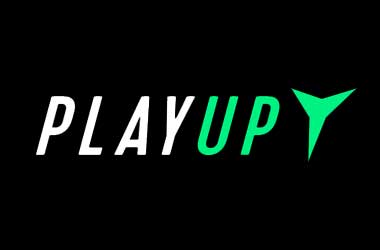 Guardian Australia carried out its own investigation and based on its findings has accused PlayUp of offering their sports betting services to customers who have put themselves on a self-excluded list.
This self-excluded list allows gamblers who are having problems with excessive gambling to register and ban themselves from accessing gambling services.
PlayUp is licensed to operate in the Northern Territory, where the option for customers to "self-exclude" themselves is mandated in both the code of conduct for online bookmakers in the region as well as national legislation, ushered into parliament last month by Paul Fletcher, Australia's communications minister.
The new law was passed in Parliament because legislators felt that Australians needed better protection from gambling operators.
PlayUp started out as a sports betting technology firm. One of its initial investors includes Alex Turnbull, former prime minister Malcolm Turnbull's son. The firm was liquidated in 2016, after losing $100 million. In 2017, Simic purchased PlayUp's name and assets and continued to build the brand in the following years by acquiring a number of small bookmakers including Madbookie, Best Bet and TopBetta.
The firm is licensed under the name PlayUp Interactive. In the past, each of these businesses was run individually but now all businesses are now run by one team. This is one of the reasons why the firm has found itself in trouble.
Andrew Parramore, PlayUp's chief operating officer, first sounded the alarm to executives regarding the conflicts that arose because of the firm's operation of several different businesses. Parramore noted the problem stemmed from the fact that certain customers were allowed to place bets on one platform, while being self-excluded from another platform – but both platforms belonged to PlayUp.
Daniel Simic, PlayUp's chief executive, acknowledged the possibility of wrongdoing in the past, due to issues arising from PlayUp's numerous licenses, which were barred from sharing data with one another.
PlayUp Has Fixed Technical Issues
However, Simic released a statement and assured regulators that this mix up has now been resolved as all of its businesses were on the same page and had their technical issues sorted out to ensure that no self-excluded gamblers from any of their sites will be targeted.
Gambling opponents in Australia have continued to put pressure on legislators and gambling regulators to do more when it comes to policing the gaming operators and offering better protection to gamblers.