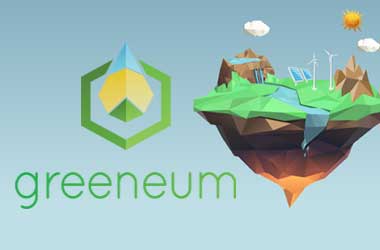 Until now, innovation in clean energy technologies has progressed slowly due to centralized market systems, compounded by lack of demand and incentives. By 2020, less than a third of the world's energy supply is sustainable. To encourage funding in clean energy, Greeneum has created the world's first blockchain technology-based clean energy investment and trading platform.
The secure and scalable energy and data trading platform facilitates investments in green energy projects including solar, hydro and wind power, while concurrently creating production efficiencies during demand fluctuations. The promoters of Greeneum believe that it is the first major step towards ending a global reliance on toxic and non-renewable energy sources including fossil fuels.
Greenium is built on the Ethereum blockchain to protect contributors and bring greater transparency to projects. Agreements are held on this distributed ledger, which helps to ensure that terms are secure and visible at all times.
Greeneum
About Greeneum
Greeneum's platform is a first of its kind marketplace and energy production management system. The team is creating the most advanced network in the world to encourage the production, distribution, and consumption of clean , renewable, sustainable energy including solar, wind, hydro, and thermal. Utility companies, grid operators, and users alike can obtain real time energy tracking while global trade markets will benefit from accurate and real time data.
Greeneum platform
The platform consists of three parallel and connected systems:
Greeneum Global Data system
Greeneum Energy Trading system
Green Global Monetization System
The platform is built on blockchain and smart contract technology that is used to record (meta-data), validate and trade energy production and consumption. The P2P trading system will run on global public blockchain and will provide an opportunity for energy trading within and between electrical grids. The underlying data layer will be powered by proprietary AI and machine learning algorithms developed by the Greeneum team.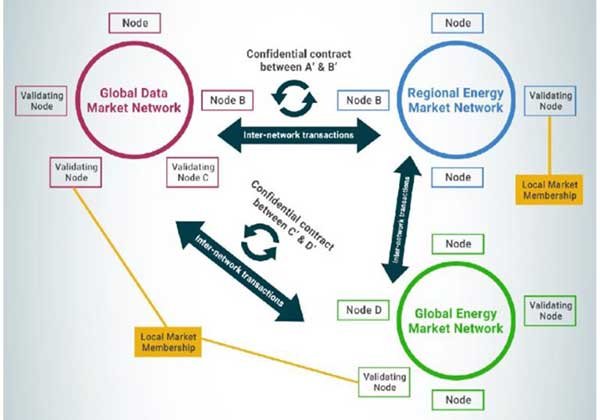 The main building blocks of the two parallel systems that comprise the Greeneum network are:
Greeneum's AI/Machine learning algorithms analyze and color energy transactions Green and non-Green certificates represent validated renewable energy data and available energy in the local grid. In addition, The Greeneum AI platform provides insights and accurate predictions. This allows the balancing energy supply and demand and therefore results in the whole energy network (energy production, consumption, transmission distribution and storage) optimization.
Greeneum's blockchain and smart contract technology is used to record (meta-data), validate and trade energy production and consumption.
Green token – Greeneum issues smart contracts called Green tokens (ERC20), which act as the medium of exchange and reward for the global community of Green supporters. The cryptocurrency will be used for monetization of the Greeneum network. The utility token can be used exclusively to purchase products from the marketplace, contribute to sustainable solutions, or even purchase Greeneum Carbon Certificates and reduce carbon footprint.
Greeneum also has a strong advisory board and corporate partners including: IBM, d10e, Etherlabs Chain Dynamics, SolarChange, CoinAgenda and more.
Current projects
Pilot projects currently underway include a grid operator in Cyprus and a micro-grid in Israel.
Greeneum founder Assaf Ben-Or said
Greeneum's first in kind platform enables people and companies to make contributions to green energy products around the world. Our goal is to foster increased use of renewable energy sources and reduce the carbon emissions that are contributing to climate change.