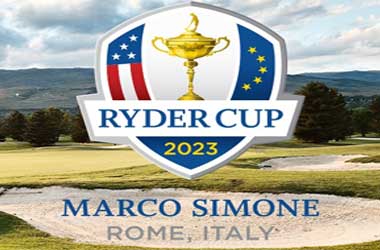 Summary:
Ryder Cup 2023 will see Team USA take on Team Europe in Rome
Team USA has not won the Ryder Cup away from home in 30 years
Team USA and Team Europe players share their thoughts on Ryder Cup challenge
Golf fans from around the world will tune into one of the most exciting and challenging golf tournaments of 2023.
The Ryder Cup 2023 will see Team USA travel to Rome to take on Team Europe from 29 Sep to 01 Oct at the Marco Simone Golf & Country Club, Rome, Italy,
Team USA Looking To Create History
The Ryder Cup takes place once in every two years and Team USA are the current holders of the Ryder Cup which they won in 2021 at Whistling Straits, Haven, Wisconsin. This year, they will make their way to Rome to see if they can defend their championship and defy the betting odds as Team USA has not won the Ryder Cup away from home in over 30 years.
Team USA has a lot of things going in their favour for the 2023 Ryder Cup as this team is a lot stronger than some of the teams that have played in the past. Team USA will once again be led by Zach Johnson who led Team USA to victory in 2021.
In a statement, Johnson said
The teams of the past are teams of the past. This is a new team with a new opportunity. The European teams have been very stout, very good, very deep, and this year is no different. It's just difficult. I know what history says. I'm very aware of that. But at the same time, I can speak confidently, and talking to my team, these guys are ready and want to embrace that difficulty and want to just look at this as a great opportunity.
Team Europe Confident Of Winning At Home
Team Europe had a tough outing in 2021 when they played Team USA at home and will be looking to put that behind them. Team Europe will not be as strong as they would have liked as a few key players will be missing from action as they are not eligible to compete since they were a part of the LIV Golf Tour.
However, they have a number of great golf players including 2nd ranked Rory McIlroy and 3rd ranked Jon Rahm.