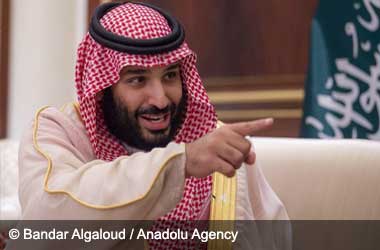 Summary
Mohammed bin Salman, crown prince of Saudi Arabia addressed sportswashing allegations
The prince said he does not care about sportswashing if it increases the GDP
Amnesty International has condemned the prince's bold interview
Saudi Arabia has been accused in the recent past by the media of engaging in 'sportswashing'. This word was coined to highlight the fact that Saudi Arabia was generating interest in multiple sports in order to divert interest from human rights abuses that were taking place in the country.
Saudi Crown prince Mohammed bin Salman also known as MBS has finally taken the time to address the sportswashing allegations.
MBS Not Concerned About Allegations Only GDP
Saudi Arabia has garnered the attention of the sporting world by engaging in multiple sporting activities such as launching the rival LIV Golf league that initially competed with the PGA before a shocking merger.
Saudi Arabia also signed football superstar Lionel Messi to serve as a tourism ambassador for the country while Cristiano Ronaldo widely regarded as one of the best players in the world was signed by Al-Nassr F.C which is a part of the Saudi Pro League.
MBS did a rare interview in English with Fox News and addressed the sportswashing allegations without mincing any words.
In a statement, MBS said
If sport washing is going to increase my GDP by way of 1%, then I will continue doing sport washing. I don't care, I'm aiming for another 1.5%. Call it whatever you want, we're going to get that 1.5%.
MBS explained his stance further by saying
When you want to diversify an economy you have to work in all sectors: mining, infrastructure, manufacturing, transportation, logistics all this. Part of it is tourism and if you want to develop tourism part of it is culture, part of it is your sport sector, because you need to create a calendar.
Amnesty International Condemns MBS Remarks
Amnesty International which has been one of the organisations that has criticized Saudi Arabia for sportswashing did not like what the Crown prince said.
In a statement, Felix Jaken who is the head of priority campaigns for Amnesty International said
Not caring about the sportswashing label is one thing, but Mohammed bin Salman also doesn't seem to care about the peaceful activists languishing behind bars in Saudi Arabia, the 196 people executed in the country last year, or the personal pain of the family of Jamal Khashoggi who are still desperately hoping to see justice done in his case.