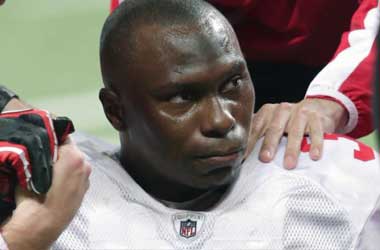 Phillip Adams who played for multiple teams in the NFL including the New York Jets and the Seattle Seahawks has murdered 5 people with a 6th individual in critical condition fighting for his life. After going on his killing spree, Adams turned the gun on himself and ended his own life.
The story behind the killings reveals that Philipp Adams was being treated for mental illness by 70 year old Dr. Robert Lesslie in South Carolina. Adams has suffered multiple concussion injuries when he played in the NFL for 6 years.
His agent Scott Casterline told media that Adams felt lost once he could no longer play American football and his mental health started deteriorating.
While he was encouraged to seek help for his depression and other mental health issues, he was never very open to the process.
Los Angeles Times
However, Dr. Lesslie was treating and prescribing medication for Philipp Adams. While there is no clear information as to what Dr. Lesslie was treating Adams specifically for, we do not that the doctor decided to stop giving Adams certain medication.
It appears that this triggered a mental breakdown in Adams who reportedly does not drink or take drugs. Adams decided to go to Dr. Lesslie's house in South Carolina and gun down the doctor, his 69 year old wife Barbara and their two grand children aged 9 and 6.
The authorities claim that .45 and a 9mm handgun was used in the shooting spree. Adams did not stop there as he then opened fire on two A/C contractors who were working at the doctors house. He killed one of them on the spot while the second contractor is now fighting for his life.
Adams left the spot and went back to his parent's house. When the authorities put two and two together, they went to Adam's parents house and found him there. Neighbours say that the police negotiated for hours to get Adams to come out of the house but did not succeed as Adams went on to take his life with a single gunshot to the head.
Father Blames NFL For Son's Death
Alonzo Adams, the father of Philipp Adams said he son was a good child but football messed him up and the concussions played a role in the shooting spree carried out by his son. At the time of this writing, the NFL has yet to release any statement on the matter.