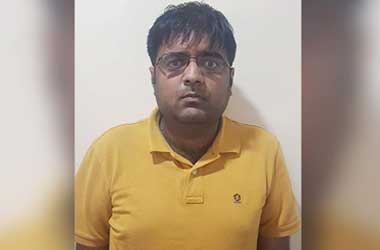 A Vice President of Goldman Sachs was arrested on 10 September at the investment firm's office in Bengaluru, India for trying to steal $5.4 million (38 crore rupees).
Ashwani Jhunjhunwala had tried to transfer the funds to a Chinese bank account in order to pay back a massive gambling debt that he had incurred at the poker tables.
The 36 year old Jhunjhunwala was the VP of settlements at the American bank and used his position in the company to siphon millions of dollars to a private account at the Industrial and Commercial Bank of China. There is no indication as of now as to who held the private account in China.
Jhunjhunwala is reported to have used his seniority to mentor three junior employees who he then took advantage of. He made them login to their systems and then sent them out on different errands. During this time, he accessed their systems and carried out three separate transactions last week to transfer a total of $5.4 million.
When one of the three junior employees found out that a high value transaction had taken place from his account, he informed the legal department immediately and then quickly swung into action. On checking CCTV footage, they found that Jhunjhunwala had accessed the three systems.
Transaction Reversed And Funds Recovered
Due to the quick action of the Bengaluru police and Goldman Sachs, they were able to put a stop to the transaction before the funds could get credited. They were able to reverse the transaction and recover all funds.
The authorities have discovered that Jhunjhunwala worked together with ex-Goldman Sachs employee Vedanth Rungta who was fired for trying to commit a similar crime. The authorities have arrested both Jhunjhunwala and Rungta and Goldman Sachs has confirmed that it has terminated Jhunjhunwala's services and will take legal action against him.
Poker Under The Spotlight
There is currently a strong push to legalize poker in India and promote the game as a mind sport. However, incidents like this put poker in a bad light as Jhunjhunwala's case highlights a number of concerns such as gambling addiction and financial crime.
The fact that he was transferring the funds to a bank account in China could point to the fact that his loans could have originated from Chinese backers who are known for taking drastic steps when a debtor cannot repay them!