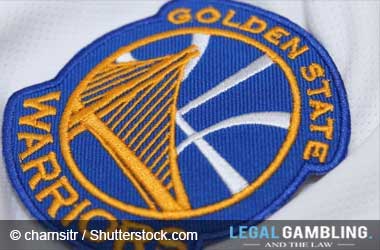 The Golden State Warriors have held on to the favourite tag for a number of years and the defending champions entered this season as one of the most powerful teams in the league in terms of both talent and All-Stars.
However, the Warriors have looked human this season and a number of weaknesses in their armour have been exposed.
So far, they have lost 21 games this season and this has given other teams in the NBA the confidence that they can overpower the Warriors and prevent them from successfully defending their NBA championship.
The Warriors had a tough challenge on Wednesday night when they took on the Houston Rockets. The defending champions were without the services of Kevin Durant but Klay Thompson and Stephen Curry stepped up their game to get them home by a narrow margin as the final score read 106-104.
Houston had a great advantage as they were playing at home and they knew the Warriors did not have Durant. However, they got off to a slow start as the Warriors took the first quarter 33-23. The Rockets fought back in the second quarter as they cut down the lead and scored 29 against the Warriors 21.
Harden had a decent night along with Chris Paul. Harden scored 29 points which included 10 assists and 3 rebounds while Paul scored 24 points with 3 assists and 6 rebounds. However, it wasn't good enough to get them over the line.
Stephen Curry scored 24 points, Klay Thompson scored 30 points and DeMarcus Cousins scored 27 points as the Warriors came together as a team and showed that they still have the X factor even without Durant.
FreeDawkins
Warriors Must Build Momentum
The win will come as a great relief for coach Steve Kerr who will want his team to build momentum as they prepare for the playoffs. The Warriors currently sit in first place on the Western Conference points table but they haven't been as dominant as the Milwaukee Bucks who lead the Eastern Conference points table.
Coach Kerr recently addressed the negative comments that Klay Thompson made with regards to not receiving the kind of support the Warriors expected when they play at home – at the Oracle arena.
While Kerr said he understood where Thompson was coming from, he said when the Warriors play well and show more energy, it will automatically draw a better response from fans at the Oracle arena.