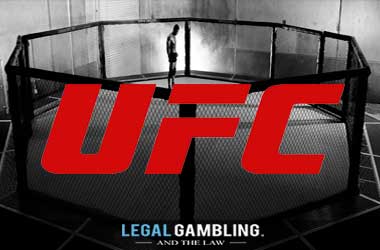 The UFC and President Dana White has received a lot of flak during the last few weeks as some of the company's biggest names on the fight roster have refused to fight as they want the UFC to cough up more money per fight.
The UFC signs fighters as independent contracts and pays them for every fight plus an extra when they.
Fighters also get special bonuses such as Fight of the Night (FOTN) and Performance of the Night (POTN) if they do something spectacular during their fight.
UFC champions get paid the most as they usually get a share of the pay-per-view revenue.
UFC lightheavyweight champion Jon Jones who is often referred to as the Greatest of All Time (GOAT) by Dana White has had an social media sparring session with White over getting paid more for his next fight. White has not obliged and hence Jon Jones has threatened to relinquish his belt and not fight.
I'm not even asking for backpay for ripping me off throughout my entire 20s. Just wanted to be treated fair moving forward

— Jon Bones Jones (@JonnyBones) June 8, 2020
The same can be said of veteran fighter Jorge Masvidal who was supposed to fight UFC welterweight champion Kamaru Usman for the title in July. Masvidal turned down a title fight because he claimed that UFC was only willing to pay him 50 percent of the money he made for his last fight against Nate Diaz.
I already explained why I signed a new deal. It's either take it or leave it and not get paid. I would've signed another deal if it was done in good faith. He called me night before he wants to announce and tell me take or it leave it. That's not negotiating that's strong arming

— Jorge Masvidal UFC (@GamebredFighter) June 14, 2020
Nate Diaz continues to turn down multiple fights as he is not impressed with what the UFC is offering him. These three fighters are the biggest names in the UFC that have called out for more pay. There is a long list of other fighters who also want to be paid more but continue to fight for what the UFC offers in order to continue making a living.
This is what's wrong with people claiming they're fighters settling for less cause they know they're not worth shit you should've fought the next guy in line not the guy who would take less cause he's told too that's why no one will remember youguys
This isn't a title fight pic.twitter.com/7GLJUJA45C

— Nathan Diaz (@NateDiaz209) June 9, 2020
ESPN MMA
Ex-Presidential Candidate Andrew Yang Supports Fighters
Andrew Yang who is a big fan of MMA supported Jorge Masvidal and said it is time the UFC started paying its fighters more. Yang said the parent company WME and the UFC should disclose fighter pay instead of disclosing just the base pay as they currently do.
While the pressure mounts on the UFC to pay more, Dana White has played down the pressure saying that these negotiations are not new and have been going on for the last 20 years. White has done well for the UFC because he is known for his no-nonsense approach.
He said he was perfectly fine for the fighters to sit out for however long they want knowing that they cannot go anywhere else and fight since they are contracted to the UFC for x number of fights.