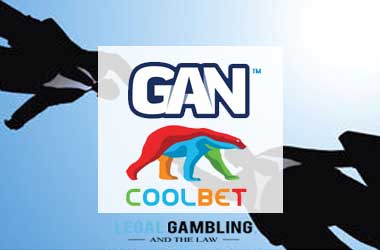 GAN, one of the premier B2B suppliers of online gambling software just announced that it will acquire European based Coolbet in a deal estimated to be around €149 million. GAN focuses on the U.S. gaming market and this acquisition will help the company to now focus on a B2C business model in the fast expanding U.S sports betting market.
GAN has a strong presence in the US gaming market but only with a B2B model. This is because a number of premier gaming operators have tied up with GAN and use their gaming software to target US customers.
GAN has made a strategic move to acquire this EU based operator and is expected to finalize the acquisition before the first quarter of 2021. Coolbet went live in 2016 and while it has a strong European presence, it also has operations in Latin America, Nordic countries and Canada.
Coolbet holds a license from the Malta Gaming Authority (MGA) and offers both online casino games and sports betting services. Coolbet has had a decent year in 2020 even with the pandemic reporting revenues of €18.6 million during the first three quarters of 2020.
This is a strategic acquisition for GAN as the company plans to combine its own turnkey solutions along with Coolbet's in-house wagering technology as soon as the acquisition is completed. Once the new technology is tested and up and running, GAN will look to launch operations in the U.S online gambling market in the second part of 2021.
Coolbet Has Strong Global Presence
GAN will not only get to launch B2C operations in the US market with this strategy acquisition but also expand its global customer base significantly. This is because Coolbet has operations in multiple countries including Estonia, Sweden, Finland, Norway, Chile and Iceland.
Dermot Smurfit, CEO for GAN said this strategic acquisition would benefit GAN clients who already have access to a great online gaming platform. They will now be able to leverage the powerful sportsbook engine that Coolbet brings to the table. Smurfit said he was confident that they would be able to generate strong revenue generation across both platforms in the years to come.
The US has a thriving sports betting market which just got bigger after the November ballot. Tennessee, Maryland, South Dakota and Louisiana have become the latest states to legalize sports betting.