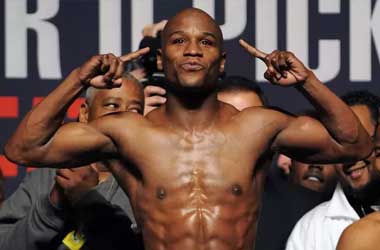 Floyd 'Money' Mayweather is in the news again but this time it is not regarding a potential fight but an alleged assault on a Missouri man who claimed he wanted to take a picture with the boxing legend. The incident happened before Super Bowl Sunday and a large part of the altercation has been caught on video.
Mayweather has ironically followed in the footsteps of his last foe Conor McGregor who was also investigated over an assault incident to a potential fan in which he destroyed the fan's mobile phone.
In this case, Ricco Kimborough approached Money Mayweather outside his Miami Beach hotel and asked him for a click.
Mayweather declined to take the picture and reminded the 32 year old fan to have some manners as the fan did not even greet him with a good morning before putting in request for a picture. It appears things quickly escalated between the two and Mayweather threated him by saying he was going to give him a beat down.
Kimborough filmed the entire incident and warned Mayweather that if he put his hands on him, he would sue him for all he was worth. The situation was quickly diffused and Mayweather's team got involved and broke things up. From the video that is circulating online, there is no evidence of any physical altercation between the two individuals which is why it is strange to see that the Miami Beach police are investigating an assault charge.
TMZSports
Mayweather Will Box In 2020
Mayweather is very keen on avoiding controversy and staying out of trouble as he does not want to get into trouble with the law and pay out millions in lawsuit charges. Mayweather and UFC President Dana White have reportedly worked out a deal and shook hands on it for a potential fight to take place.
Both parties claim that the terms and conditions to the deal are yet to be agreed on. There is every indication that Mayweather will come out of retirement in 2020 and box one more time. However, there is no indication as to whether Mayweather will fight a professional boxer or look for an opponent from the MMA world.
Potential MMA cross-over fights into the boxing world could bring both Mayweather as well as the UFC a hefty payday. Conor McGregor has expressed interest in a rematch and Russian superstar Khabib Nurmagomedov has also been keen on fighting Floyd Mayweather.