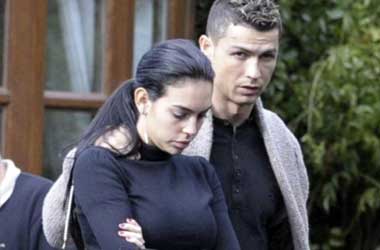 Summary
Cristiano Ronaldo and partner grieve the loss of their son
Rodriguez had twins – the baby girl survived, the baby boy did not
Ronaldo has asked his fans and the media to respect their privacy
Cristiano Ronaldo and his partner Georgina Rodriguez are very active on social media and keep their massive fan following updated with what is going on in their life.
Ronaldo who is one of the biggest soccer stars in the world has over 428 million followers on Instagram and Georgina Rodriguez has over 37 million followers.
Ronaldo and Rodriguez were expecting twins and were looking to add to their growing family. Ronaldo's first child is Cristiano Jr. (11 years) whose mother has never been made public. He is also the father to Eva and Mateo, fraternal twins that were born in 2017 from a surrogate pregnancy. Ronaldo and Rodriguez welcomed their first child Alana Martina in 2017 and were expecting to add a baby girl and baby boy in 2022.
Ronaldo took to social media to inform his fans that only his baby girl managed to survive as his baby boy passed away due to complications which were not made public. Ronaldo told his followers that it is the greatest pain that any parents can feel and that they were in deep sadness.
Ronaldo takes his role as a dad very seriously and had said in the past that he considers being a parent and looking after his family the greatest privilege of his life.
Ronaldo Asks Media To Respect His Privacy
In a statement, Ronaldo said
Our baby boy, you are our angel. We will always love you. Only the birth of our baby girl gives us the strength to live this moment with some hope and happiness. We would like to thank the doctors and nurses for all their expert care and support. We are all devastated at this loss and we kindly ask for privacy at this very difficult time.
— Cristiano Ronaldo (@Cristiano) April 18, 2022
Ronaldo immediately received a massive outpouring of support on social media as millions of his followers passed on their condolences and prayers. Manchester United also tweeted in support of their star player and said that they shared in his pain and were sending love and strength to the family during this difficult time.
The English Premier League also sent out a tweet offering their support to Ronaldo and his family along with their condolences.
The thoughts and condolences of everyone at the Premier League are with you and your family, Cristiano.

— Premier League (@premierleague) April 18, 2022