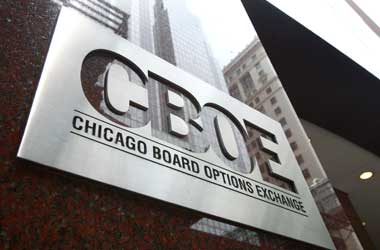 The first Bitcoin futures (XBT) contracts traded at the CBOE exchange expired earlier this week with a settlement price of $10,900. The expiry price indicates that short-sellers have won the first Bitcoin futures contract offered by the exchange. The cash settlement was based on the price traded in the Bitcoin auction conducted on the Gemini Exchange. The CNBC channel reported a higher settlement price of $11,055 for the XBT F8 contract. Notably, Bitcoin futures climbed from $13,400 to $15,000 a day after the launch. As many as 124,000 contracts were traded, representing a notional value of about $1.50 billion.
Soon after the settlement was completed in the futures market, the price of Bitcoin bounced back to trade above $11,500 levels in the cash market. At the time of writing this article, the February (G8) and March (H8) futures contracts are trading at $11,620 and $11,700, respectively, in the CBOE exchange.
Unconfirmed reports suggest that more Bitcoin and crypto-related products could be offered in the near future. If regulators are satisfied, then we may see Bitcoin ETFs as well. However, a series of Bitcoin futures settlements need to go through successfully for regulators to consider the application for ETFs.
Commenting on the successful settlement of first Bitcoin futures contract, chairman and CEO of CBOE Global Markets, Ed Tilly said
"Our regulated market experienced a smooth operational close and the settlement process worked as designed. This is an encouraging initial milestone, and we look forward to working with customers to power the growth of this nascent market."
Gemini exchange, which provides the expiry rate at the time of settlement, said
"That is an encouraging preliminary landmark, and we anticipate working with clients to power the development of the nascent sector."
In other related news, Morgan Stanley has started to clear Bitcoin futures offered by CME and CBOE. With this, Mogan Stanley joins Goldman Sachs in clearing Bitcoin Futures. The Wall Street banks are hesitant to clear crypto contracts due to high volatility. However, TD Ameritrade, E*Trade, and Interactive Brokers are allowing their clients to trade Bitcoin futures through their platform. Jonathan Pruzan, CFO of Morgan Stanley said the broker is currently serving only institutional clients who are interested in taking part in derivative transactions.
Pruzan told Bloomberg "If someone wants to do a trade on the futures and settle in cash, we'll do that. I wouldn't say it's been a lot of activity, but it's for core institutional clients who want to participate in a derivatives transaction."
Later this year, Cantor Fitzgerald and Nasdaq are expected to start offering Bitcoin futures. As the participation of institutional investors increases, the price of Bitcoin could rise significantly. Coinbase, which is trying to lure institutional clients with their Coinbase Custody product, has estimated that institutional investors may be ready to invest as much as $10 billion.