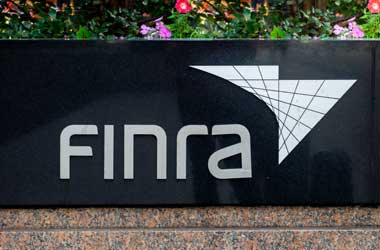 The United States continues to make things more difficult for the cryptocurrency industry.
A great example of this is the recent slap that Facebook's Libra project received after being pulled into Congress for discussions. This time, it is the cryptocurrency industry in general that is in hot water.
The Financial Industry Regulatory Authority (FINRA) has issued a notice that all companies need to disclose their dealings when it comes to digital assets.
FINRA has asked that all companies that are registered with the firm disclose all of their crypto activities. This includes selling and buying digital assets, along with investments in crypto whether it is directly or just in derivatives.
Besides that basic requirement, companies are also asked to report whether they created or managed pooled funds that invested in cryptocurrencies. Participation in initial coin offerings (ICOs) is also another activity that companies are required to report on.
In its statement, FINRA said
As securities regulators continue to provide guidance to members regarding the unique regulatory challenges presented by digital assets e.g., Joint Statement on Broker-Dealer Custody of Digital Asset Securities. FINRA believes it is important to keep the lines of communication with members open on this important topic. As a result, FINRA is issuing this Notice to encourage each firm to continue to keep FINRA up to date on the firm's new and planned activities relating to digital assets not previously disclosed.
Bad Time for Crypto
This new restriction is yet another hit against the crypto industry. With governments becoming more nervous about digital currencies because of Facebook's Libra plans, this request for consistent reports from companies can be a sign of how strict the environment will be on crypto going forward.
The original plan was for the reports to start coming in by July 31, 2019. However, FINRA reevaluated the deadline and has moved the deadline to next year. This is understandable considering how expansive this request for information is going to be.
FINRA and the Securities and Exchange Commission (SEC) have already set out some guidelines for crypto companies that are planning to become broker-dealers. One of these is to determine if cryptocurrencies are securities or not as if they are termed as securities they will offer better protection to investors under the Securities Investor Protection Act (SIPA) of 1970.
Consumer protection is a major concern for SEC and FINRA given the fact that cryptocurrencies are rather vulnerable when it comes to theft or for scams. The current laws are not able to effectively protect investors right now so both regulatory bodies are being cautious in their approach.