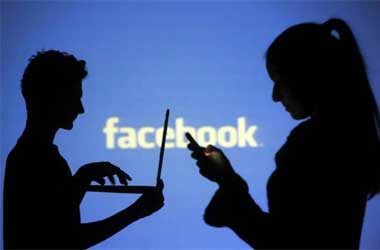 Facebook has been working hard to catch up with the cryptocurrency markets. The company has recently taken a major step forward with its latest launch and that is the establishment of a new startup company in Switzerland called 'Libra Networks'.
The new company will focus on Facebook's push to launch into the cryptocurrency industry and work on Facebook's cryptocurrency payment plans. India is rumoured to be the first market that will get to experience the new cryptocurrency via WhatsApp payment plans.
This move was not made public by Facebook but observant market observers saw that the social media giant was a major stakeholder in this new company. Libra Networks claims to be set up to help develop the infrastructure and software needed for financial services.
The name is interesting considering that Facebook is supposedly working on a cryptocurrency project called "Project Libra". Reports on this project reveal that one of its main features is the use of a stablecoin, which is less volatile than the usual cryptocurrency. Instead of being pegged to the US dollar, the stablecoin will be using a variety of foreign currencies as its foundation. Additionally, the project plans to use the WhatsApp messaging service for money transfers.
The secrecy behind this project is concerning enough for the US government to get involved quickly. Some US Senators have already asked Facebook CEO Mark Zuckerberg to provide more information on the project so that it can be properly evaluated.
Rumours of Facebook cryptocurrencies are nothing new. Thy have been floating around for a year now and it is interesting to see Facebook branch out into financial services and create a new revenue stream.
Facebook Targeting India
Sources say that the Libra Project already has more than 50 engineers who are currently working on the new Facebook cryptocurrency. The integration into the company's WhatsApp network is going to be important and could determine its reach and success. This is why the company is rapidly expanding its blockchain department, with a lot of new hires being made.
Besides the company's integration of the cryptocurrency into its WhatsApp network, sources say that it is also planning to connect it to Instagram. This is a major move since it can potentially add 2.7 billion global users to its network. Reports say that the initial plan for launch will be in Asia. India would be a prime target with 1.3 billion people, with 200 million of them being dedicated WhatsApp users.
This move into cryptocurrency reflects Facebook's softening stance on digital currencies. The company recently eased its advertising restrictions on cryptocurrency-related advertising. There is now no longer any need to acquire pre-approval for ads related to blockchain technology and industry news.