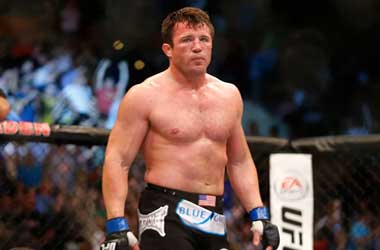 Floyd Mayweather surprised the boxing and MMA community earlier this week when it was announced that he had agreed to fight in RIZIN on December 31 at the famous Saitama Super Arena.
Mayweather signed a contract to fight 20 year kickboxing sensation Tenshin Nasukawa but the rules for the fight were never released.
Just three days later, Mayweather surprised the combat sports community yet again by announcing that he will not fight in Japan.
Mayweather released a lengthy statement on Instagram stating that he had never really agreed to get into an official MMA fight as media reports suggested and instead what he thought he was entering into with RIZIN was an exhibition match consisting of 3 x 3 minute rounds that would be for wealthy investors as they would be paying out huge sums of money to watch the match.
In a statement, Mayweather said
Once I arrived to the press conference, my team and I were completely derailed. We should have put a stop to it immediately. I can assure you that I too was completely blindsided by the arrangements that were being made without my consent nor approval. I was hesitant to create a huge disturbance by combating what was being said and for that I am truly sorry.
Mayweather is the highest paid boxer in the world who has made millions because he is not only a great boxer but also an astute businessman; therefore it makes it difficult for one to believe that he was played so badly by the Japanese promotion.
What Did Chael Sonnen Say?
Chael Sonnen is a decorated MMA fighter who fought for the UFC and now fights for Bellator. He is known as the best thrash talker in the game and is also an ESPN analyst. Sonnen does a lot of YouTube clips breaking down the latest news in combat sports. He had an interesting viewpoint with regards to Mayweather's fight in Japan.
Sonnen said that when a young athlete starts their career in just about any sport, they start playing or fighting at small promotions against unknown opponents. They then break into the big league, enjoy their share of fame and fortune and then as their career comes to an end, they once again start fighting unknown opponents at smaller promotions.
Sonnen's comments were specifically directed at Floyd Mayweather and he state the obvious in that Mayweather was at the end of his career and his latest move to fight in Japan was just poor business sense. Less than 24 hours later, Mayweather backed out of his proposed fight….coincidence?
Chael Sonnen