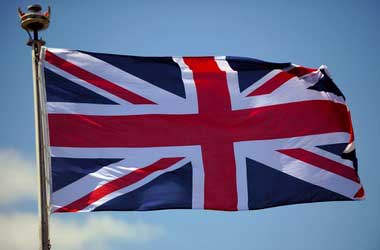 The United Kingdom Gaming Commission (UKGC) has faced a lot of pressure in the last couple of years to do more to combat problem gambling in the country, especially regarding the increase of problem gambling amongst young people.
In an attempt to fight the effect of gambling on young people, a 'whistle-to-whistle' ban on gambling advertisements has been proposed on live sports events that are being broadcast.
Surprisingly, major UK betting firms have come out in a show of support to the new proposal.
Bet365, William Hill, and Ladbrokes are just some of the big names that have agreed to stop advertising during live sports events. This includes not advertising after 9PM if the event started before the watershed.
While this is just a proposal, gaming analysts believe that due to the overwhelming support it is only a matter of time before it gets rubber-stamped at a meeting of the five gambling associations in the UK. Once this is done, the ban will take effect after six months.
BeGambleAware
A senior gambling industry official has commented that it would be a surprise if the measures do not get approval. He says that though some may not agree with it, everyone will be complying with it. Should the proposal be approved, it would mean that the UK gambling industry would be falling in line with the Labour Party's proposals on gambling advertising.
In a statement, Tom Watson, deputy leader of the Labour party said
I'm delighted that gambling operators have adopted Labour's proposal of a whistle-to-whistle ban on gambling advertising during live sport. With over 430,000 problem gamblers in the country, many of them children, the number of adverts during live sports had clearly reached crisis levels
Gambling Industry Concerned Over Ban
This agreement with curbing gambling advertising come after increasing concern on how much gambling advertising children in the UK are being subjected to. A recent study by the Guardian revealed that children were exposed to 90 minutes of gambling ads during the 2018 FIFA World Cup.
However, the gambling market is worried about the effect of such a strong advertising ban. Share prices in gambling companies fell when initial rumours of an ad ban was mentioned. Additionally, broadcasters who benefited from the ad revenue are sure to take a hit. It has been estimated that gambling ads generate £200 million in revenue every year.
One of the reasons why online gambling operators have agreed to the ban is probably because they learned a lesson from what happened to the Association of British Bookmakers (ABB). The ABB carried out a campaign against fixed-odds betting terminals reduced bets. However, their campaign resulted in a defeat and damaged the reputation of bookmakers.