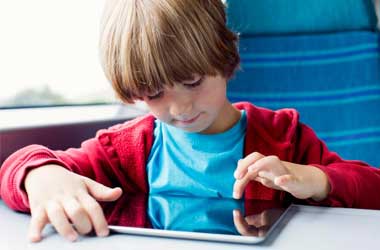 The UK Gambling Commission (UKGC) has received flak in the last year or so for not doing enough to curb problem gambling in the country. While concerns have been raised in the number of adults battling gambling addictions, the latest report from the UKGC shows that children are also suffering from a gambling addiction crisis.
In just two years, the study reveals that more than 50,000 children aged between 11 to 16 can now be classed as problem gamblers. In addition, 450,000 children are supposed to be betting on a regular basis.
Minors Turn Regular Bettors
According to the "Young People and Gambling report", children were betting an average of £16 on a variety of gambling venues. This includes slots, betting shops, and bingo. Licensed gambling establishments are not allowed to let children under 18 make any bets. It is estimated that there are more children betting than drinking, taking drugs, or smoking. These shocking results have led the Church of England to state that the country needed to take the problem of child gambling a lot more seriously.
In a statement, the Right Reverend Alan Smith, The Bishop of St Albans, said
We need to start taking the dangers of gambling seriously – 55,000 children classed as problem gamblers is a generational scandal.
The Gambling Commission report study also revealed some other interesting data points that showed the severity of the problem. For one, many children answered that they learned about gambling from TV adverts, with two-thirds pointing to advertisements on television as their first exposure to gambling.
ITV News
In addition, the gambling commission warns of emerging technologies that are letting children have easier access to gambling. Instead of assuming that children are sneaking into betting shops, the report says people should focus on the idea of children gambling online or considering informal gambling between friends – both of which are far from regulatory eyes.
Loot Boxes Also Encourages Minor Gambling
One of the most important vectors to be concerned about is loot boxes. The UKGC thinks that over a million children have been exposed to the idea of gambling via loot boxes. They pay money for them while playing video games and only learn whether they have won something after making a purchase which is the textbook definition of gambling.
This report on child gambling is based on data gathered for the Ipsos Mori study from February to July 2018. Children aged 11 to 16 were asked nine questions, with four of them being markers for problem gamblers. The result shows that over 55,000 children had issues with gambling addiction. The amount is 42,000 more than the results of a similar study carried out back in 2016.