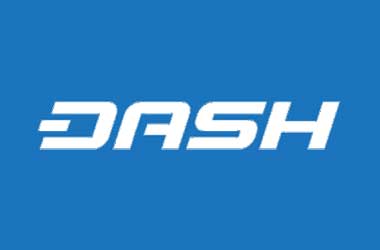 Conda, which is currently running an ICO pre-sale to build a blockchain based crowdfunding platform, has opted for DASH as one of the preferred methods of payment in its platform. The decision was taken after Dash Embassy D-A-CH convinced Conda by explaining the advantages of using Dash as a mode of payment.
Conda is working with Schonherr, one of the biggest Austrian law firms, to ensure world-class compliance. Conda is already approved by the European regulators. Additionally, Conda team is negotiating with regulators in the US and Asia.
To encourage investors to use DASH, Klaus Hipfinger, one of the founders of Dash Embassy D-A-CH has already made an investment in the project. Once the Conda project goes live, the platform will enable other European businesses to "issue 100% legally-compliant security or equity tokens." Klaus explains that Conda will enable consumers to become a "shareholder of [the] startup you invest in, so the tokens represent the shares in the company you own" and "Dash is the currency you use [to] buy these shares."
The first project of Conda is expected to begin in autumn. Furthermore, Conda AG will also sponsor an accelerator program for German and Austrian enterprises interested in the issue of security tokens. One applicant from each country will win the use of Conda's full service platform.
Klaus revealed that they were the ones to approach Conda team and introduced Dash to them. He further stated that the partnership was quickly decided as both parties have ambitions to make this world a decentralized one.
Daniel Horak, one of the co-founders of Conda, said
"DASH is the only cryptocurrency that can claim to function as digital cash. It is therefore perfect for our goal to connect the old financial world with the new one."
Hipfinger explained that Conda allows individuals to invest in startups, regardless of their background. The investments are secured by the blockchain platform and law. As the currency used for investment should be reliable, fast, secure, and cheap, according to Hipfinger, Dash is a perfect choice.
Klaus also pointed out that Conda is supporting real-world projects which traditional funding institutions such as banks would avoid. Some of the noteworthy projects which are beginning to take shape through Conda platform is hotel in Alps, a bio-engineering eco-energy production plant, and a decentralized energy production facility.
Klaus also stated that the startups would be encouraged to use Dash by integrating in their platforms. He also underlined Berlin and Vienna as the most happening place in regards to crypto and blockchain technology startups.
Commenting on the possibility of additional funding for startups, Klaus said
"If they are good money managers, crypto can help them stay funded longer without additional rounds of funding and also make more profits by bigger margins when costumers pay in crypto instead of credit cards later on when they start selling their products to the masses."
Klaus also revealed that Dash Embassy D-A-CH is discussing with AustrianStartUps, a nonprofit organization, for a potential partnership. The partnership will allow Dash to explain startups the advantage of using Dash as a payment system, instead of depending on credit cards. Klaus elaborated that using Dash can
"have significant savings for startups that have very small, and even negative margins, since credit cards can charge fees ranging from 1.5% to 4%."
Consistently low transaction fees, security, and fast confirmation times offer considerable advantage to Dash users and that enables the cryptocurrency to gain foothold in Europe.
Klaus further commented
"almost everyone [he] talked to sees Dash as a project of the future because we develop our project and company. Others don't do that [and] crypto is so fast and competitive."
Dash uses a unique treasury and governance system to fund developers and reach experts to ensure the full potential of the cryptocurrency.