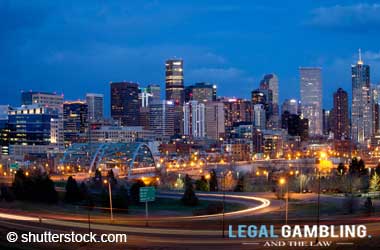 Colorado's voters approved legalized sports betting in November 2019 allowing both retail and digital wagers. Colorado marked its entry into the growing list of U.S. states by launching legal sports betting on May 1.
The Colorado Limited Gaming Control Commission (CLGCC), the state gambling regulator had quite a few obstacles to get past in recent weeks to proceed with a successful May 1 launch. The biggest obstacle was the COVID19 pandemic which has caused multiple concerns for the CLGCC.
Betting markets throughout the United States have been rather dull as the global sports industry has been in complete lockdown. However, Colorado was still keen to proceed with its May 1 launch and the CLGCC worked hard to prepare their market for a successful launch on May.
Punters in the state likely view the approval of digital wagering as a blessing, as casinos and retail betting locations remain closed due to social distancing rules.
CBS Denver
BetRivers and BetMGM Lead the Way
Colorado's launch featured four online sportsbooks, with a few more expected to go live before the end of the month. The CLGCC has granted almost 20 licenses to online operators, ensuring that Colorado will be ready to capitalize on betting action once mainstream sports events resume.
The first brands to launch in Colorado are BetRivers and BetMGM. Skin agreements with local brick and mortar casinos are a requirement of doing business in the state. BetRivers is a property of Rush Street Interactive, the online component of Rush Street Gaming, a local casino operator. The skin agreement was signed with Cripple Creek-based Triple Crown Casino.
Richard Schwartz, the president of Rush Street Interactive, said he was looking forward to continuing their streak of successes in Colorado, offering their winning mix of customer-friendly approach to local bettors.
BetMGM is a property of ROAR Digital, which is a shared venture of British gambling behemoth GVC Holdings and the famous Las Vegas casino company MGM Resorts International. On the day of their launch, ROAR announced that their platform's exclusive skin will be provided by the Cripple Creek-based Midnight Rose Hotel and Casino.
FanDuel and DraftKings Also Launch in Colorado
FanDuel and DraftKings also launched sports betting operations on May 1 and will now have a head start on the rest of the competition when it comes to market share. Both FanDuel and DraftKings partnered with Twin River Worldwide Holdings, the owner of the Mardi Gras, Golden Gates, and Golden Gulch casinos in BlackHawk.