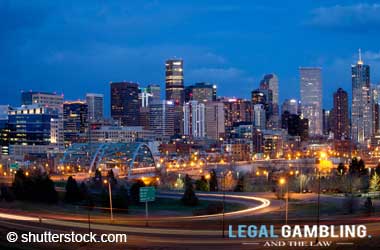 No-limit poker games could soon be available in Colorado following the passage of a new gaming legislation that will allow gaming operators to expand their offerings. Under the Colorado Amendment 77, citizens in the state's three gaming cities (Central City, Black Hawkvand Cripple Creek) will now have the final say regarding betting limits and game types in their respective jurisdictions.
Previously, Colorado customers were only able to place maximum bets of $100, in accordance with a 2008 law. As a result, the state's poker rooms could not offer hold'em games beyond the $100 limit, with popular venues such as the Golden Gates Poker Parlour only running limit or spread-limit games $2-$100.
With the latest amendment, poker players can now enjoy expanded game types, which is a positive development for the Colorado poker market as a whole. Apart from the Golden States Poker Parlour, the Centennial State is also home to other major poker rooms, including those located at the Isle Casino and Ameristar Black Hawk, which resumed operations in September after being closed for months due to the COVID-19 pandemic.
9NEWS
Bruce Brown, the former mayor of Cripple Creek, is optimistic about the latest development, saying it will pave the way for better economic opportunities for the people and the towns in general. He said it will help them recover from the negative economic impacts of the coronavirus crisis.
Supporters of the measure, led by Caesars Entertainment, Monarch Casino, and Penn National, all of which are currently operating in Black Hawk, said the new legislation would allow the gaming communities to generate much-needed revenue, which would help fund community colleges and graduate programs in the state. The measure also got the nod from both the Colorado Chamber of Commerce and the Colorado Gaming Association.
Changes Expected By May 2021
Poker venues in Colorado are now gearing up for the changes, in anticipation of the arrival of no-limit games as early as May, 2021. This would allow the state to keep up with other gaming markets.
Black Hawk in particular is expected to see an increase in tourist and visitor numbers as a result of the expanded offerings.
Additionally, players who love higher-limit action would no longer need to travel elsewhere to enjoy their favorite games. The Golden States Poker Parlour on Main Street is well known for hosting multiple mid-major stops, including the Heartland Poker Tour, Mid-States Poker Tour, as well as their own Colorado Poker Championship Series.