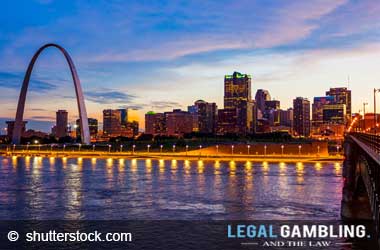 Yet another US state has taken the first steps towards launching an online gaming market. Republican Representative Dan Houx recently introduced HB 1364, a bill seeking to legalize online poker, online casino, and mobile sports betting in the state of Missouri.
Among the provisions of HB 1364 is allowing Missouri to take part in interstate agreements, which would give a huge boost to its online poker market.
The state is home to around 6 million people, a population that's significantly higher than that of Nevada and Delaware, both of which have an existing shared liquidity agreement with New Jersey.
Missouri's potential participation in the interstate compact would bring in massive benefits to the state, as well as the local players. Pennsylvania and Michigan, the latest states to launch an online poker market in the US, are also poised to hop into the deal.
Expanded Options for Local Gamblers
Under Houx's proposals, all of the casinos operating in the state would be allowed to run a maximum of three online skins. Missouri has a total of 13 casinos, and while seeing 39 different sites operating simultaneously in the state is an unlikely prospect, the bill would expand online gaming options for Missouri residents.
The bill mentions poker as a "game of skill", though it's quite odd that it is placed under the same category as popular casino games with built-in house edge, such as Caribbean stud, Pai Gai poker, and craps.
The state currently allows riverboat gambling on the Missouri and Mississippi rivers, though land-based casinos are also operating in the state, such as the Lumiere Place Casino in downtown St. Louis.
HB 1364 also tackles mobile sports bets, an addition to three other sports betting bills submitted to the state's Legislature. Those bills are currently awaiting a vote from the Senate.
Licensing & Tax Details
The bill proposes an annual licensing fee of $50,000, with a 12% levy to be imposed on online gambling operators, the lowest rate so far in the whole of US, even lower than New Jersey and West Virginia which both collect a 15% revenue tax from operators.
The state would allocate about 83% of the collected tax revenue to fund its education system. The legislation has gone through second reading and still needs to be assigned to a committee before it can be discussed and voted on by the House.