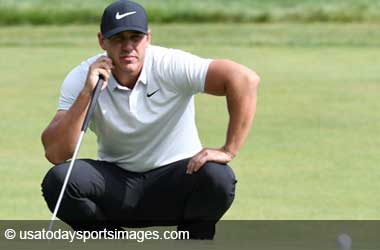 Golf fans around the world are looking forward to finally seeing the 2020 Ryder Cup which will see Team USA takes on Team Europe.
The Ryder Cup had to be cancelled due to the COVID-19 pandemic but this year fans will get to watch some of the best players compete next week.
The 2020 Ryder Cup is scheduled to take place from 24 to 26 at the Whistling Straits in Wisconsin.
Team Europe are the defending champions and should be able to pull off a win this year as well as there are tensions brewing inside Team USA's camp.
Brooks Koepka is arguably the best player that Team USA has at the moment and he was an automatic choice for the Ryder Cup. However, Koepka isn't very keen on representing his country and playing in the Ryder Cup.
He made some controversial comments this week and said that since gold is an individual sport, he has gone accustomed to playing by himself and finds it very difficult to abandon the mentality for one week each year and suddenly play in a team environment. The 31 year old said that he does not think it is in his DNA to be a team player.
Golf Channel
Koepka is coming off a wrist injury that forced him to take a break from the Tour Championship. He said that playing at the Ryder Cup was emotionally draining for him and not something that he was used to.
Paul Azinger Wants Koepka To Drop Out
Former Ryder cup captain Paul Azinger who led Team USA to victory in 2008 was not impressed with Koepka's comments. Azinger admitted that it was difficult to let go of the individual mentality and suddenly embrace golf as a team sport but said Koepka should not have that kind of attitude going into a team sport as it was not good for the rest of the team.
Azinger also highlighted the feud that Koepka had with Bryson DeChambeau. He said when you take this into consideration along with Koepka's attitude, it might be best for Koepka to drop out of the Ryder Cup and give his spot to someone else who really wants to represent their country and be a part of a team.
Azinger said Koepka needs to come out and say that he does not want to play at the 2020 Ryder Cup instead of griping about things!