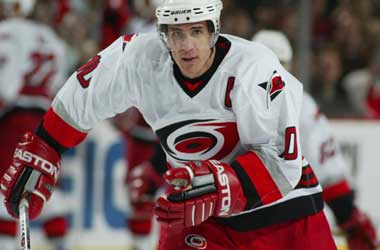 The new Seattle NHL team is set to debut during the 2021-2022 NHL season and the man that will be at the helm is Hall of Famer Ron Francis.
Seattle NHL which will be the 32nd franchise to début in the NHL will be a part of the Western Conference Pacific Division and will use the New Arena at Seattle Center as its home arena.
Ron Francis played in the NHL for 23 seasons and represented the Carolina Hurricanes, Pittsburgh Penguins and Hartford Whalers. He is ranked 5th on the all-time points list with 1798 points and has won two Stanley Cups with the Penguins.
His record as a player is phenomenal and he will use that experience to build the new Seattle NHL team.
NHL
Francis also has experience as a General Manager (GM) as he led the Hurricanes from 2014 till 2018 before he was terminated. The new Seattle franchise is expected to pay him an annual salary that is considered to be mid-range when compared to what the top NHL franchise GM's get.
While his annual salary package is mid-range, his contract is expected to be for a period of 5 years. Most GM's are usually signed on a 3 year NHL contract but given the fact that Francis needs two years to develop the team and get it ready for the 2021-2022 season, the remaining three years will be considered as a standard contract.
Connections Will Benefit Seattle
Ron Francis not only brings a wealth of experience to Seattle but also a lot of connections that will be beneficial when it comes to selecting and shortlisting support staff and new players. The 56 year old Hall of Famer will have to work with a limited budget and do the best he can to bring in the best talent player wise and also in terms of coaching and support staff.
He will be the man responsible for hiring on who he wants hired as head coach, assistant coaches and front office assistants. The recruitment process for these positions will most likely start next year. Francis will most likely reach out to his list of friends and colleagues to fill these roles.
Francis will also have a say in determining the name of the new Seattle franchise which should be finalized before the end of this year.