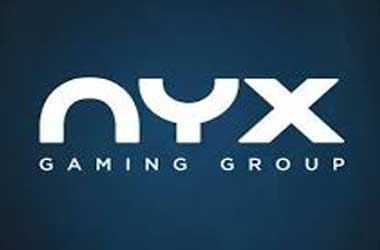 NYX Gaming Group Ltd recently announced that it has filed an anti-trust lawsuit against its shareholder, British betting brand William Hill. The lawsuit came in response to William Hill's alleged interference over the $630 million acquisition of NYX by Scientific Games Corp.
NYX Gaming Group Ltd is a specialist in online betting while Scientific Games Corp is a leading casino equipment and lottery services provider. In September 2017, Scientific Games announced that it has entered into a definitive agreement with NYX to acquire its operations, as part of its efforts to create a global digital gaming and lottery system. The shareholders of NYX, who in aggregate own approximately 17 percent of NYX's fully diluted shares, have voted all of their shares in favor of the acquisition—except for one shareholder.
Earlier this month, William Hill publicized its concerns over the NYX-Scientific Games deal. The company said that it will have to go over the deal in detail before pushing through with the acquisition, citing contractual rights it obtained during NYX's purchase of OpenBet in 2016. The US$354.5 million purchase of OpenBet was financed in 2016 through a combination of credit facilities and convertible preference shares issued to William Hill and Sky Betting and Gaming Ltd.
On the basis of this deal, William Hill asserted that in totality it owns 6.8 million ordinary shares of NYX Gaming and at least £80 million preference shares of NYX Digital Gaming (OB SPV) Ltd. If converted, this means William Hill owns and controls 40,723,339 ordinary shares of NYX Gaming at approximately $2.88 per ordinary share. This amounts to 31.9 percent of NYX's ordinary shares.
In a statement, NYX Gaming said
William Hill has engaged in wrongful conduct in violation of the New Jersey Antitrust Act in attempting to block the Acquisition, which will bring great benefits to the nascent regulated sports betting industry
Because of this violation, NYX Gaming is suing William Hill for injunctive relief, treble damages, attorney's fees and other punitive damages for its interference with the contract. The Canada-listed NYX Gaming filed its action against William Hill Steeplechase Ltd., William Hill Plc. and still unnamed officers and directors of the company, in a New Jersey Superior Court.
The company has also stated that the NYX-Scientific Games deal cannot be terminated by any influence from William Hill, as one of its termination clauses says that the deal can only be terminated if it is not approved by 51 percent of the votes of NYX shareholders, excluding explicitly William Hill and its affiliates.
NYX Gaming released a statement last week stating that in addition to the $630 million-acquisition, Scientific Games would also become the exclusive third-party distributor of a new sports betting platform to be developed by NYX. Scientific Games will be investing US$30 million in the project.