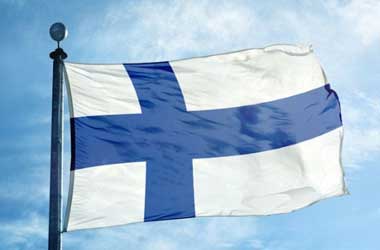 Summary:
Finland will let go of the Veikkaus monopoly to establish a licensing system for gambling
Under the proposal, the country will open its online gaming market to other operators
The move comes as plenty of Finnish customers now play at unauthorized offshore platforms
Finland is one of just two remaining countries in Europe with a gambling monopoly in place (the other one being Norway), but that could change soon as the Finnish government now seems determined to ditch the current regime in favor of establishing a licensing system for the gambling sector.
This comes as revenue generated by the state-owned operator Veikkaus continues to fall, with more and more customers shifting to offshore companies.
Finland Examines Gambling Systems of Other Countries
Unlicensed firms generate between €500 million and €550 million from Finnish customers each year, depriving the government of significant taxation revenue. Authorities are also concerned about the potential harms that players face when they play on unauthorized sites, given that those platforms don't have adequate customer protections in place, unlike Veikkaus.
Acknowledging that Finland's decades-old gambling monopoly system needs to be dismantled, the Finnish government recently conducted a study into the regulatory systems of neighboring countries to figure out the best approach to gambling reform.
Looking into the current gambling regimes of various European nations including Sweden, Denmark, Norway, France, and the Netherlands, the Finnish government found that the implementation of a licensing framework has resulted in a channelization rate of between 80% and 90%. Furthermore, a monopoly system is more likely to lead to conflicts of interest, compared to a partial or fully licensed system.
Among the key aspects of gambling regulation covered in the study is marketing, with Finland lagging behind the five countries in that particular area. Specific marketing regulations common among the countries assessed include the prohibition of advertising to minors as well as restrictions on sports sponsorships.
Additionally, gambling activities in all five jurisdictions are overseen by an independent regulatory authority with broad powers. Such a setup ensures that the bulk of gambling revenue go to licensed operators.
Finland to Establish Licensing System for Online Gaming
Given the findings of the study, the government concluded that Finland's gambling industry would fare better by adopting a licensing model, but it also recognized the need to develop a robust framework for safer gambling with the expansion of the market and the expected increase in gambling participation among Finnish players.
The government has proposed a partial licensing regime whereby Veikkaus would remain the only authorized operator of lotteries, casinos, slot machines, and land-based betting. A licensing system will be set up for online casino gaming and sports betting, and Finland will welcome other operators.