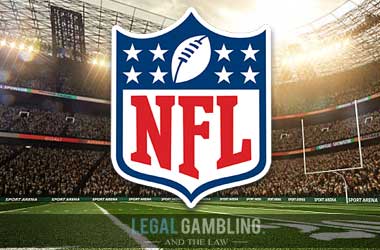 Week 16 is upon us, and sadly we will have to wait until Saturday as the Thursday games are finished for the year.
Lets take a look at the playoff standings, impact injuries, and storylines around the league.
In 2016, when Raiders head coach Jon Gruden was still in the booth, he was asked which quarterback in the upcoming class he would want if he was starting a team, to which he responded Nathan Peterman from Pitt.
Peterman was drafted by the Buffalo Bills, and quickly became the butt of a joke online when he proceeded to throw 5 interceptions in a half against the Chargers.
At the beginning of this season Peterman earned the Bills starting QB position, only to throw for 24 yards and 2 interceptions in the first game before being benched for rookie Josh Allen. 5 interceptions later, and Buffalo finally cut ties with the maligned quarterback. After being released, Peterman worked out with the Detroit Lions and Denver Broncos, but was unable to find a home.. Peterman latched on with whom else but Jon Gruden's Raiders this week, thus allowing Gruden's wish to come full circle.
Cam Newton To Miss Rest Of Season
After what could be a historic collapse, the Panthers are considering shutting down Cam Newton for the remainder of the regular season, as they are essentially out of the playoff picture. The Panthers have now lost 6 straight, and Cam has clearly not been healthy the last few games with an aggravated shoulder injury that was surgically repaired in early 2017. Taylor Heinecke will take over the starting role for the remaining 2 games.
ESPN
Other Notes
– Shurmur not considering shutting down Odell Beckham Jr., also believes Eli Manning has a few good years left
– Pro Bowl rosters released
– Larry Fitzgerald being cryptic about his NFL future
– Falcons may overhaul their coordinator positions in offseason
– Jaguars feeling the pressure, Calais Campbell, Jalen Ramsey, Doug Marrone all unsure on the future.
– Redskins safety Montae Nicholson arrested on drunken battery charges in Virginia, placed on NFI list.
Draft Order (Projected)
Arizona Cardinals
Oakland Raiders
New York Jets
San Francisco 49ers
Jacksonville Jaguars
Atlanta Falcons
Detroit Lions
Tampa Bay Buccaneers
New York Giants
Buffalo Bills
Playoff Picture
(x) – clinched playoff berth (y) – clinched division (z) – clinched first round bye
Remaining opponents in parentheses following record
NFC
(xy)New Orleans Saints (12-2): (vs. PIT, vs. CAR)
(xy)Los Angeles Rams (11-3) : (@ ARI, vs. SF)
Chicago Bears (10-4) : (@ SF, @MIN)
Dallas Cowboys (8-6) : (vs. TB, @ NYG)
Seattle Seahawks (8-6) : (vs. KC, vs. ARI)
Minnesota Vikings (7-6-1) : (@ DET, vs. CHI)
In The Hunt: PHI (7-7), WAS (7-7), CAR (6-8)
Eliminated: BUF, CIN, DEN, JAX, NYJ, OAK
AFC
(x)Kansas City Chiefs (11-3) : (@ SEA, vs. OAK)
Houston Texans (10-4) : (@PHI, vs. JAX)
New England Patriots (9-5) : (vs. BUF, vs. NYJ)
Pittsburgh Steelers (8-5-1) : (@ NO, vs. CIN)
(x)Los Angeles Chargers (11-3) : (vs. BAL)
Baltimore Ravens (8-6) : (@LAC, vs. CLE)
In The Hunt: IND (8-6), TEN (8-6), MIA (7-7), CLE (6-7-1)
Eliminated: ATL, ARI, DET, NYG, GB, SF, TB
Injury Report
ARI S Budda Baker (knee) – questionable
ATL WR Julio Jones (hip) – questionable
CAR QB Cam Newton (shoulder) – out
CHI S Eddie Jackson (ankle) – questionable
CIN RB Joe Mixon (wrist) – questionable
DAL G Zack Martin (knee) – questionable
DEN CB Chris Harris Jr. (leg) – placed on IR
DET RB Kerryon Johnson (knee) – placed on IR
DET DT Damon Harrison (ankle) – questionable
GB RB Aaron Jones (knee) – placed on IR
GB DT Kenny Clark (elbow) – questionable
IND WR T.Y. Hilton (ankle) – questionable
KC OT Mitchell Schwartz (knee) – questionable
LAR RB Todd Gurley (knee) – questionable
MIA RB Frank Gore (foot) – placed on IR
MIN LB Eric Kendricks (hamstring) – questionable
NO OT Ryan Ramczyk (shoulder) – questionable
NO T Terron Armstead (chest) – questionable
NYG WR Odell Beckham Jr. (quad) – questionable
OAK G Gabe Jackson (elbow) – placed on IR
PHI EDGE Michael Bennett (foot) – questionable
PHI QB Carson Wentz (back) – out
PIT RB James Conner (ankle) – questionable
PIT OT Marcus Gilbert (knee) – placed on IR
SEA S Bradley McDougald (knee) – doubtful
TEN CB Logan Ryan (leg) – placed on IR
A few good games this week, watch out for BAL@LAC, HOU@PHI, TB@DAL and LAM@ARZ. Good luck on any action you may have on the games and as always enjoy! Cheers!