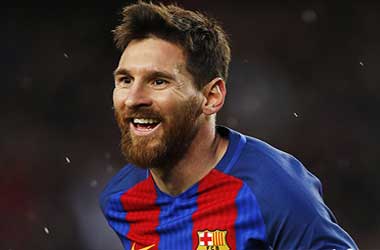 Barcelona F.C and Lionel Messi have been in partnership for over two decades as Messi joined the club when he was 13 years old and has been the backbone of the club for the last decade. Barcelona and Messi fans always believed that the 33 year old would finish his career at his favorite club.
Lionel Messi shocked Barcelona fans when he sent in a fax and asked the club to be released. It looks like a combination of off-field and on-field events have frustrated the 6 time Ballon d'Or winner who thinks it is now time for him to move on from Nou Camp.
Messi has had a great time with Barcelona over the years and has enjoyed tremendous success.
This was the first season that Barcelona finished without a trophy since 2007-2008 after losing catastrophically in the semi-finals of the Champions League to Bayern Munich who would eventually go on to win the trophy.
Barcelona went on to sack their coach Quique Setien and hire new coach Ronald Koeman. Messi met with Koeman last week and expressed his unhappiness at what was happening with Barcelona. Messi also had a falling out with Eric Abidal, the former sporting director of Barcelona which was widely covered in the press. Messi also lashed out at Barcelona a few months ago when the club was discussing a salary reduction for the players due to COVID-19.
ESPN FC
Will Messi Move to Manchester City?
Barcelona is not keen to let go of Messi and are keen to fix things and make him feel comfortable. They have allegedly responded to his fax and told him that they want him to finish his career at the club. However, it seems highly unlikely that they will be able to convince him and get him to change his mind.
Messi is right up there with the top three best players in the world and just about every football club around the world will be eager to have him. The problem is very few will be able to afford Lionel Messi. The one club that is getting all of the attention right now is Manchester City.
The Premier League club has admitted they are interested in signing Messi and are currently working out the financials to see if they can close the deal and not violate any fair play rules that could complicate the signing. We will have to wait a few more days to see where Messi will finish his career.