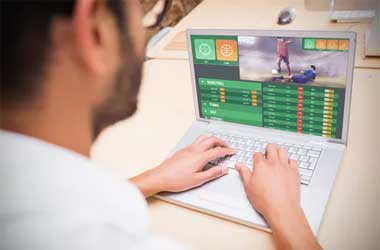 As Australia continues to deal with a problem gambling epidemic, latest figures show more than a third of regular Aussie sports gamblers engage in micro-betting using offshore sites.
Independent media outlet The Conversation conducted a sample of 1,813 regular sports bettors and found that 667 of those surveyed made transactions with unauthorized offshore sites to bet on micro events.
Micro-betting is a form of gambling which has been shadowed with controversy and linked to sports corruption. Bookies offer odds on small events – for example gamblers who enjoy cricket bet on a no-ball taking place in a particular over and on a specific deliver in an over.
Similarly, gamblers who enjoy tennis bet on a specific set and game in which a double fault could occur. Match fixers take advantage of these micro-bets and often buy out the player involved to fix the game and generate massive profits by conspiring with the player at a pre-arranged point in the game.
While Australian-licensed operators are generally permitted to offer micro-betting, they did not get the approval of sporting bodies due to several instances of corruption which would have put the games' integrity in jeopardy. There have been calls for micro-betting to be completely outlawed in the country but Australians continue to micro-bet through unlicensed international sites. These operators serve Australian punters without getting state approval.
Micro-Betting Closely Linked With Problem Gambling
Of the 667 gamblers who admitted to micro-betting, only 5% were gamblers without a problem gambling complaint. The results showed that a staggering 78% had gambling addiction issues. These problem gamblers were likely to spend most of their money on micro-betting. They place bets on races, pokies or sports at venues; they also transact through telephone or online betting.
The harms caused by micro-betting cannot be underestimated as it enables continuous betting which is strongly linked with gambling addiction. It can be considered an example of live betting or in-play betting which Australian-licensed operators cannot offer online. Australian laws require bettors to make a call to the operator or place their bets in a venue.
While recommendations were put forward for micro-betting to be made entirely illegal, the amended Interactive Gambling Act which took effect last year failed to incorporate such necessary changes owing to legislation issues.
Australia will now have to focus on restricting the access of offshore operators and looking to educate is citizens on the dangers of micro betting.