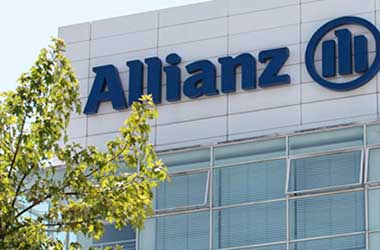 In an interview with Bloomberg, Christian Weishuber, Spokesman of Allianz stated that insurance sector could realize significant gains as rising acceptance and mainstream adoption of cryptocurrencies will increase demand for protection against theft of funds.
Weishuber told "Insurance for cryptocurrency storage will be a big opportunity."
He further stated that digital assets are turning out to be more relevant, significant and ubiquitous in the real economy and Allianz is exploring product and coverage possibility in this sector.
As most of the cryptocurrency investors are not adept in using cold wallets or hold only small quantities of several cryptocurrencies, they are heavily dependent on hot wallets, which are prone to hacking. Even the cryptocurrency exchanges are not deemed safe as the hacks of Bancor, Bithumb, and Coincheck has shown repeatedly.
Insurers have stepped in to make hay while the sun shines. The charges are still considerably higher compared to other traditional insurance products and competition can only bring the fees down. The UK based insurer Aon is a leader in the crypto insurance business with a market share of 50%. Aon has assembled a team dedicated to serve cryptocurrency investors looking for a way to protect their wealth. Aon's competitor XL stated that it is "being careful when looking at those risks and analyzing them on a case by case basis."
Despite the hesitation, the interest shown by large insurers to offer protection to cryptocurrencies and blockchain companies is a growing sign of acceptance of the crypto sector as a whole.
Notably, having realized the growing prominence of cryptocurrencies and blockchain technology, the CFA institute has announced that it would include these subjects in the curriculum and March 2019 exams.
Commenting on the inclusion, managing director for general education and curriculum, Stephen Horan said "This is not a passing fad."