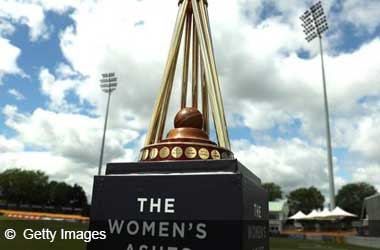 Women's Ashes return to England after 4 long years to once again provide us with an exciting and historic series between two of the biggest rivals in the sport's history.
We are of course talking about the series between England and Australia who will battle it out between July 2nd and July 31st, hoping to claim the Ashes and walk away as the champions.
The Ashes, which saw its beginning in 1934 historically favour Australia, who have won 8 and lost only 6 series, while the remaining 8 ended in a draw. However, since the new points system was implemented, England comes out ahead. Ever since 2013, England won twice, lost once, while the 2017 instalment of the Ashes ended in a draw.
Still, the English side was left empty handed in both of the last two instalments of the Ashes. Failing to reclaim the Ashes in 2015 and 2017, England hopes 2019 will be the year when they get to finally defeat Australia and send them back home empty handed.
Best Places To Bet On The Women's Ashes Series 2019
Just like previous years, the 2019 Women's Ashes series will feature 7 different matches, which will be played at 6 different venues across England. The opening two ODIs will be played at Leicester, while the third is set to take place in Canterbury. The Test match will move to Taunton, with the remaining three T20s scheduled to be played in Chelmsford, Hove and Bristol. In total, the women teams will play three ODIs, one Test match and three T20s.
Schedule
July 2nd: 1st ODI; Leicester
July 4th: 2nd ODI; Leicester
July 7th: 3rd ODI; Canterbury
July 18-21st: Test; Taunton
July 26th: Twenty20; Chelmsford
July 28th: Twenty20; Hove
July 31st: Twenty20; Bristol
The teams will battle it out in all 7 matches, with each awarding the winner with a set amount of points. Ever since 2013, when the point system was implemented and the series has been contested across all formats of cricket, ODI and T20s matches award 2 points to a winner, while Test awards 4 points to a winner or 2 points to each team if it ends in a draw.
England
Ranked 2nd in the world by ICC in both ODI and T20 matches, the 2017 World Cup winners, are understandably considered to be the elite cricket team with only a handful of teams that can stand up to them. Featuring some of the biggest talents the cricket world has ever seen, the English cricket team are a force to be reckoned with and they don't hesitate to show it. Ahead of the Ashes, English women have not lost a single match in 14 played. In the course of those 14 matches, England defeated India, Sri Lanka and West Indies, all with relative ease, appearing to be in terrific shape and more than ready to clash with the biggest rivals on their home soil.
As compared to their previous Ashes campaign, England will enter the 2019 instalment of the historic series with a strengthened team as they will get to welcome back Sarah Taylor and Katherine Brunt, who have both been playing well in the preparation matches leading to the Ashes. Should England appear in ashes with the same team which managed to impress against West Indies, the hosts have nothing to worry about, however, as they have learned before, Australia is not to be underestimated.
Player to watch: Tammy Beaumont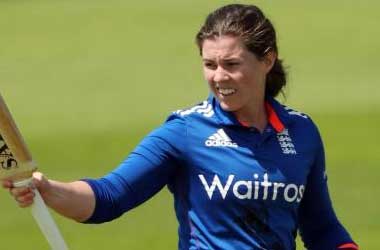 A huge improvement could be seen in Tammy Beaumont's career in the last couple of years. Her decision to reinvent herself as a dashing opener was arguably one of the best decisions of her career, which made her a key figure in England's batting.
While we could talk about how good she is, we can leave the numbers to speak for themselves. Tammy Beaumont holds the record of the most ODI runs since 2016 (1918) and was one of the best players in 2017/18 Ashes Test when she contributed over 100 runs in two innings.
As one of the strongest players on the English team, the pressure will be on her to perform and shut down Australian attack and while pressure more times than not harms the players, Tammy Beaumont is known to be very confident, stating she wants to be "the leading run-scorer this year once more".
Australia
The biggest concern for the #1 team in both ODI and T20 matches is their lack of preparation matches ahead of Ashes. Unlike England who have played 17 matches in 2019 alone, Australia played only 3 and even then, their most recent match was played in March, meaning the Southern Stars have not played a single match for 4 months. Still, we must give them some credit as the Australian team looked great the last time they stood on the field. In their recent three matches, Australia defeated New Zealand in a convincing fashion thanks to their excellent performance, which was especially true for their batting.
Overall, the Australian team looks very sharp and ready to defeat the English team on their soil once more. The right balance of strong individuals and a few stars makes Australian team very balanced and more than capable of taking down the English team, but at the same time they also more than capable of losing to their rivals. Considering the 2019 Ashes will be played in England, Australia are expected to come out with all guns blazing in hopes to get themselves an early lead, which would reduce the pressure on them to perform in the following matches. The question is, however, will they be able to keep up the pace.
Player to watch: Ellyse Perry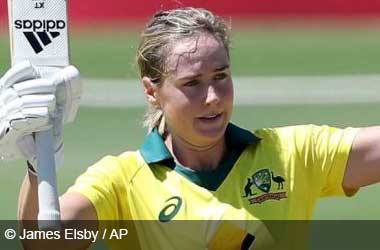 When it comes to all-around players, we can not overlook the 28-year old Ellyse Perry and her 2018/19 season, winning the Player of the series at WWBL, which she earned by finishing the season with 777 runs and great performance overall. To say she is one of the best cricketers in the world would be a fair statement and there are little arguments to say otherwise.
Not only has she showcased incredible talent in recent years, but her 12-year-old international career on top of the fact that she has already played seven Tests makes her also an incredibly experienced player.
In the last Ashes Test, Ellyse Perry scored a breath taking 213, to secure a win for Australia on top of taking 9 wickets at Canterbury in 2015, proving she was and will be a huge thorn in English team's side.
Our Prediction
With a heated series ahead of us, which will put two of the biggest rivals in the history of the sport head-to-head, we can be sure the 2019 Ashes will be just as entertaining and exciting as all previous series. Not only are England and Australia two of the biggest rivals, the two sides are also two of the strongest cricket teams in the world, comfortably sitting at the top 2 spots by ICC rankings. However, there can only be one winner, and there can only be one team which will receive the historic ashes in their possession.
If we go by ICC rankings, Australia are the favourites to walk away as winners, however, things aren't as straight-forward as they may seem. We can not disregard the fact that the English side is much better prepared than the Australian team but there is more to consider here. English side have not only prepared themselves better with 4 matches against West Indies in June alone, but the hosts are also holding an impressive 14 games winning streak, beating even some of the best cricket teams in the world. Better prepared and holding a long winning streak, the icing on the cake for England will be the fact that they will get to play on home soil, in the conditions they are accustomed to play.
Nonetheless, we can not disregard the excellence of the Australian team, who have shown countless times before they should not be underestimated. However, when it comes to picking out a winner, the excellent form, more time to prepare and home ground advantage are 3 reasons that are enough to convince me England can win this one and reclaim the Ashes.
Verdict: England to win the Ashes.