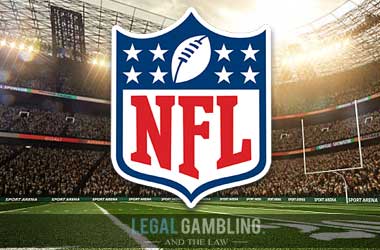 Seattle Seahawks and Carolina Panthers are set to clash for the first time this season on Sunday, December 15, at Bank of America Stadium in what promises to be an exciting bout between two old rivals.
The Seattle Seahawks and Carolina Panthers have battled each other often over the last few seasons, and seen some excellent games. But, in the last decade, Carolina only managed to defeat Seattle only twice.
Their most recent clash came in late November 2018, when Seattle Seahawks edged past Carolina (30-27) at Bank of America Stadium, which marked their second successive win against Panthers, after dropping two in October 2015 (23-27) and January 2016 (24-31).
Heading into this bout, the historically more successful team – Seattle Seahawks are once again priced as favourites and considering they are also the more in-form team, it's hard to argue with that. That being said, meetings with Carolina Panthers are never as easy as it may seem, which leads us to the main question:
Can Seattle defeat Carolina for the third time in a row or will Panthers rip them apart as they did twice before?
Carolina Panthers vs. Seattle Seahawks Top Betting Sites
* Odds have been provided by BetOnline and are accurate as of 10/12/2019
Carolina Panthers
(5-8-0; 2-4 Home Record)
Unlike Seahawks, who are charging through the season, Panthers have found themselves in a slump. Following a solid start of the season, which saw them holding onto a 5-3-0 record, Panthers went on to lose four in a row and are not 5-8-0 on the year.
Looking at their last five, Panthers defeated Tennessee Titans (30-20), but lost the next five against Green Bay Packers (24-16), Atlanta Falcons (29-3), New Orleans Saints (34-31), Washington Redskins (29-21) and Atlanta Falcons (40-20).
As it stands now, Carolina are third in NFC South Division, behind Tampa Bay (6-7-0) and New Orleans (10-3-0) and 11th in the league. While their bout with Seattle is slated to take place at Bank of America Stadium, Panthers won't be able to count too much on their home field advantage to help them clinch a win, seeing how they are 2-4-0 at home with two successive defeats behind them.
Due to their lacklustre results, Panthers parted ways with their head coach Ron Rivera after eight years and now have Perry Fewell as interim head coach, who will make his debut in Carolina's meeting with Atlanta Falcons on Sunday.
While Carolina are by no means one of the teams that have impressed so far this season, they do boast with having the second-most rushing touchdowns in the league at 16, with Christian McCaffrey producing 12 of those. The 23-year-old RB has been just phenomenal this season, with his 235 rushing attempts (#3), 1.167 rushing yards (#2) and as mentioned 12 rushing touchdowns, which ties him at first place with Dalvin Cook from Minnesota Vikings.
While Carolina has displayed some firepower throughout the season, it's their defense which struggles, seeing how they conceded on average 29 points in their last four and 27.7 throughout the season.
Current Odds: +215
Seattle Seahawks
(10-3-0; 6-1 Away Record)
Seattle Seahawks will travel to Carolina with a very solid 10-3-0 record on the year which includes a streak of five consecutive wins before falling Sunday Night to the Los Angeles Rams.
Before the loss, their last five, Seahawks defeated Atlanta Falcons (27-20), Tampa Bay Buccaneers (40-34)(OT), San Francisco 49ers (27-24)(OT), Philadelphia Eagles (17-9) and Minnesota Vikings (37-30).
While a solid record throughout, where Seahawks really shine is in away games, seeing how they are undefeated in all six games away from CenturyLink Field, making them the NFL's only unbeaten road team this year. It's also worth noting Seahawks covered five out of their last six outings, with the only exception being the 27-20 win against Atlanta in Week 8.
Seahawks strong record is partly due to incredible performances from the MVP candidate QB Russell Wilson. He is currently sitting at 67.4%, 8.3 YPA and holds onto 111.1 passer rating ahead of Seahawks' clash with Los Angeles Rams this Monday.
That being said, Seahawks strongest weapon is their dominant run game, which sets them apart from the rest of the league. Seattle are ranked as an eighth-best offensive team in the league, scoring on average 27.4 ppg and eighth-best defensive team.
Current Odds: -255
Prediction: high-scoring affair with Seahawks just edging it
Odds provided by bookmakers on this game fairly reflect which team should come out ahead and we can't argue with that assessment. While Carolina Panthers have their strengths, it's their poor form which makes us doubt they are capable of producing an upset. The home-court advantage will surely work in their favour to a certain degree, but we can't forget they will be facing the best travellers in the league, who have yet to drop a match on the road and we don't believe that will change here.
Despite that, we won't be backing the visitors to win, as the odds are simply not high enough to offer any value. That being said, the over/under market caught our attention, mostly because the line is set fairly low. As it stands now, the line is set at 48.5 points, which in our eyes is a bit too low for this clash.
Looking back, out of five meetings between Panthers and Seahawks, only two ended with less than 49 points, and even those reached 47 and 48 points, while the rest saw teams combine at least 50 points. If we take into consideration only their last five meetings, Seahawks and Panthers averaged 51.4 points. Furthermore, Panthers saw on average 47.4 points in their last five, while Seahawks saw on average 53 points in their last five games.
All things point towards a high-scoring affair and while Seahawks should win this one, we believe they will have a hard time defending against Panthers' offence. Expect teams to finish this fixture in the 50s.