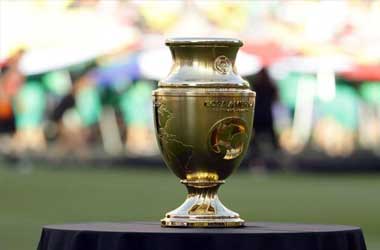 An underrated part of the 2019 Summer of Soccer is the 2019 Copa América tournament, which is a competition among the nations of South America. It's one of the most intense tournaments in the world, as nearly every game is between two bitter rivals. Including two teams from outside South America (Qatar & Japan), there are 12 teams in the tournament.
Copa América features two phases, the group stage and the knockout stage. During group stage, teams compete within three groups of four teams, three teams are then seeded, including the hosts, with other seeded teams selected using a formula based on FIFA rankings. Each group then plays a round robin tournament, and the top two teams then move into the knockout round.
Let's take a look at the top contenders to steal the trophy away from two-time defending champion Chile.
Best Online Sportsbooks To Bet On The Copa América
Goal TV
Copa América 2019: Team Analysis
Rankings are current (14/06/2019) FIFA World Ranks
Brazil (Ranked 3rd)
Key Players: Thiago Silva, Philippe Coutinho, Dani Alves (c)
Brazil is serving as the host for this year's tournament and combined with their embarrassment of riches in the talent department, they are the obvious favourites.
Neymar is missing the tournament, but the Brazilians still have plenty of attacking talent with Gabriel Jesus, Philippe Coutinho, Willian, Richarlison and others. There's also no shortage of experience defensively and in the midfield.
The biggest question is perhaps how they'll handle the pressure of hosting, as the pressure proved too much for them during the 2014 World Cup.
Odds to win: +125
Argentina (Ranked 11th)
Key Players: Lionel Messi (c), Sergio Aguero, Giovani Lo Celso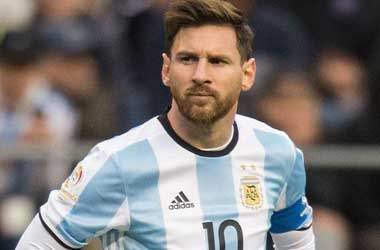 Even with all of their talent, Argentina always feels like a sucker's bet at major international tournaments.
To be fair, they've reached the finals of the last two Copa América tournaments, but they always seem to fold in crunch time and never play to their potential. Heading into this tournament, Argentina still seems disorganized and vulnerable defensively, two issues they had at last summer's World Cup.
They tend to assume Lionel Messi will carry them, something the legend has been unable to do on the big stage.
Odds to win: +350
Uruguay (Ranked 8th)
Key Players: Edinson Cavani, Luis Suarez, Diego Godin (c)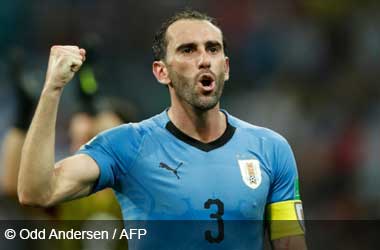 Uruguay brings an interesting blend of established stars and young talent that could play well, especially with the tournament being played in southern Brazil, so close to home.
The center back tandem of Diego Godin and Jose Gimenez plays club football together as well, so there's good chemistry on the back line.
Meanwhile, the attacking duo of Edinson Cavani and Luis Suarez can be lethal if they find their form early and grow into the tournament.
Odds to win: +700
Colombia (Ranked 13th)
Key Players: James Rodriguez, Radamel Falcao (c), Juan Cuadrado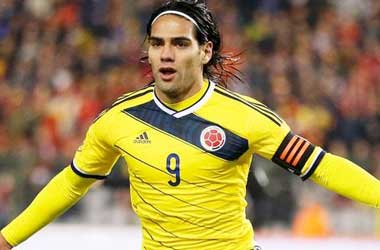 In terms of talent, the Colombians aren't far behind the top contenders in this tournament. James Rodriguez gives them an elite playmaker and Radamel Falcao provides a world-class striker when he's in good form.
The Colombian side also features a slew of strong technical players in the midfield and a powerful center back tandem of Yerry Mina and Davinson Sanchez.
If everything comes together, Columbia has the depth and balance to make a deep run.
Odds to win: +800
Chile (Ranked 16th)
Key Players: Alexis Sanchez, Arturo Vidal, Charles Aranguiz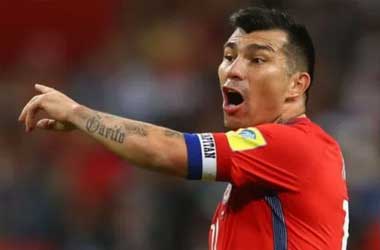 Few are expecting Chile to win three straight Copa América titles, but they also can't be ruled out. The core of Chile's golden generation is getting older like Gary Medel (c) and they are lacking in young, promising players.
Obviously, the experience is there but there are serious doubts about whether those veterans can hold up over the course of a long and physically-demanding tournament.
Talisman Alexis Sanchez is also coming off a poor season with his club team, so scoring goals could prove problematic.
Odds to win: +1400
Dark Horse: Qatar (Ranked 55th)
Key Players: Almoez Ali, Hassan Al-Haydos (c), Tarek Salman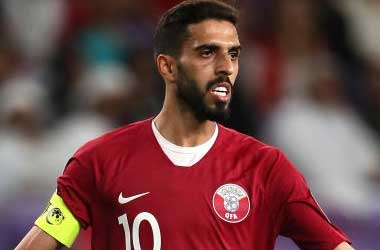 Qatar, a Middle Eastern country that received a guest invitation, has the longest odds to win Copa América. However, they will be fascinating to watch.
They already pulled off a huge surprise earlier this year by winning the Asian Cup, scoring 19 goals and allowing just one during that tournament. Obviously, the Copa América tournament is a huge step up and will be played in an unfamiliar and unforgiving continent.
But Qatar has a fair amount of pace and skill and will be comfortable playing a counterattacking style. Teams will also take them lightly, which may allow Qatar to surprise some people.
Odds to win: +8000
Our Prediction
When you are betting on this, it's hard to think about anyone getting by Brazil. They are just too tough, and hosting the tournament gives them even more of an advantage. The pressure is still massive, as we mentioned earlier, but the stage is not as great as 2014 was. Brazil has all the keys on offense, and a ton of defense that they should win each match with relative ease.
Look for a huge tournament from Thiago Silva as Brazil at +125 is our prediction with Bovada.