So, if that's the case, how do people play casino games in Bangladesh? Well, you'll be glad to know that there are ways, and that's precisely what we'll discuss in this piece. We'll also talk about the best casino sites for Bangladeshi players! Let's jump in!
Best Legal Casinos in Bangladesh
Only a handful of online casinos are perfect for Bangladeshi players, and we have made sure to find all of them, so you would have enough options when making your final decision.
In the next few paragraphs, we'll cover how we managed to find the best casinos in Bangladesh, but for now, here's the list for you to peruse:
Popular Pages:
Are Online Casinos Legal in Bangladesh?

Being an Islamic nation, most forms of gambling are forbidden. We say most because Bangladesh isn't as strict with gambling as some other Islamic nations are.
Online gambling is illegal, but horse racing and lotteries are exempt from this rule. Unfortunately, online casinos are not, and all forms of casino gambling are strictly prohibited in Bangladesh.
This was reinforced in February, 2020 in an article by Calvin Ayre, where 13 clubs had gambling equipment seized upon a high court ruling.
Bangladesh also imposes fines and prison time of up to a whole month on people who gamble. However, this is only true for land-based gambling, as there are no specific online gambling laws.
As is often the case, Bangladeshi players can still use licensed offshore casinos that cater to international audiences, including people from Bangladesh.
The government doesn't try to ban these casinos, nor does it actively pursue its citizens who play on these sites. You are free to join any international online casino, but keep reading if you want to learn about the best ones for Bangladeshi players!
How We Selected the Best Casino Sites in Bangladesh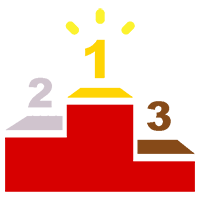 Finding the best casino sites for Bangladeshi players was all about knowing your market and finding the best casinos for it.
However, this is easier said than done. There are many facets to the process, so we'll cover all the essential aspects we search for in casinos. This way, you'll know exactly what to expect from our recommendations.
Why You Should Trust Legal Gambling
First of all, you need to know that you can trust the team we have here at LegitGambling.com. We are all experts and professionals with immense knowledge of gambling and many years of experience.
We know exactly what our audience needs, and we always strive to provide exactly that! We always do everything in our power only to give you the best sites available in your region.
How We Make Sure Online Casinos Are Safe and Legal
To make sure a casino site is legal and safe, there are a couple of things one needs to verify.
First of all, there are the licenses. As Bangladesh doesn't have a regulated casino industry, it doesn't award gambling permits either. However, the international sites we recommend all hold licenses from notable regulatory bodies from other countries. These licenses are respected in the entire gambling world, and they are more than enough to prove the legality of these sites.
After that, we also check that the sites allow third-party regulators to audit these casinos and ensure they host fair games only.
On top of that, we also make sure that the sites are secured by proper, modern safety measures including the latest SSL encryption technology that protects transactions.
Other Important Things We Look For in Online Casinos
Besides the things we already discussed, we always dig deeper into every critical aspect of a casino site to make sure you get the best possible experience. Here are the main things we look for in online casinos:
High-quality gambling software
Wide variety of online casino games from notable providers
Quality customer service
Wide range of bonuses and promotions
Mobile-friendly site
All of this is extremely important in our eyes, and as you can see, these features are there to provide you with the best possible experience you can get playing casino games.
Online Casino Industry in Bangladesh
Ever since Bangladesh became independent in 1973, it has had the same laws regarding gambling. It was always illegal to gamble, so there is not much of an online casino industry in Bangladesh.
However, players still join foreign sites, and it seems that the number of Bangladeshi players in online casinos is rising.
We can only hope that the country will change its stance on gambling at some point in the future and create a regulated online casino industry, but the chances for that are slim.
Mobile Casinos in Bangladesh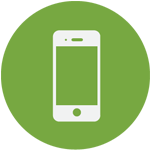 All the sites we recommend are entirely mobile-friendly, as we know how important it is for Bangladeshi players to have the option to gamble on their phones.
You can now do that on the go, and you'll only need a relatively new Android or iOS device and a working connection.
Popular Payment Methods in Bangladesh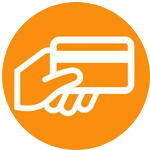 Bangladeshi can use a wide variety of payment methods, but not all are available or advised in online casinos.
This is mostly because there are no laws about online gambling, as well as the fact that the government is not very welcoming of the practice.
Bangladesh players should thus stick to options like:
MuchBetter
Neosurf
Revolut
Amoung others
Responsible Gambling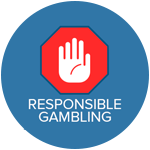 As gambling isn't allowed in Bangladesh, you won't be able to find any institutions in the country that help players with gambling problems.
Thankfully, some sites offer help to players from all corners of the globe. Here are the best ones:
However, we still advise you to be a responsible gambler!
It's best to stick to playing for fun without spending too much time on gambling every day. Plus, it's crucial never to spend more than you are willing to lose.
Final Thoughts
So there you have it — all you needed to know about the best online casinos in Bangladesh. You have the knowledge and the list of casinos you can join. All that's left for you to do is choose the site that works best for you, and the fun can begin!
Frequently Asked

Questions
Are online casinos legal in Bangladesh?
What is the minimum gambling age in Bangladesh?
Are there any bonuses for players from Bangladesh?
Are these offshore websites safe?
Can I play in these casinos on my phone?