So, how can Bahraini people enjoy a wide range of casino games that exist in the world? Well, that's precisely what we are here to tell you about, as well as discuss the online casino industry in Bahrain. Read on!
Best Legal Casinos in Bahrain
As Bahraini people can still play casino games on offshore casino sites without problems, we wanted to find and collect the best casino sites for Bahraini players.
We managed to do that as there are plenty of casinos that cater to players from Bahrain, and a few of them are great and deserve a place on our ultimate list. Take a look:
Popular Pages:
Are Online Casinos Legal in Bahrain?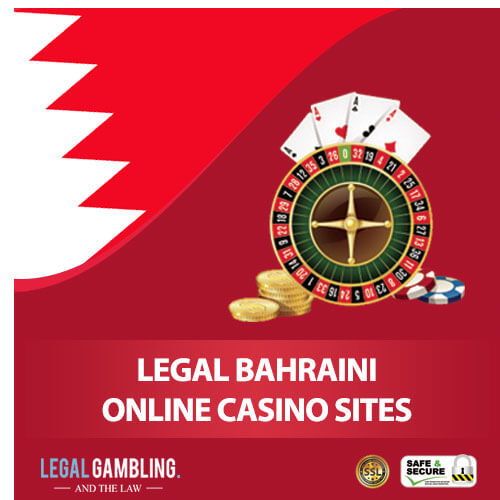 Online casinos are not legal in Bahrain. As an Islamic country like its neighbours Qatar and the United Arab Emirates, all forms of gambling are banned within the country.
The government will do everything within its power to bring down any gambling site that pops up as the activity is not permitted under Islam.
So, the same is true for online casinos in Bahrain — they are entirely prohibited. However, the country's laws cannot apply to international online casinos that are not based in Bahrain. So, Bahrainis can still play casino games on offshore sites, and as far as we know, no one has ever been fined or arrested for doing so in Bahrain. However, it's still advisable to use a VPN to stay completely anonymous.
Remember that Bahrain law states that anyone gambling in a public place will be fined for Bahraini Dinar (BD) 300 — equivalent of 795.87 USD — or sent to prison for a maximum of 3 months. This might not apply to online gambling in foreign casinos, but it's best to stay safe.
How We Selected Best Casino Sites in Bahrain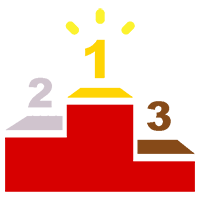 Selecting the best casino sites for Bahrain wasn't easy, but we managed to do it by carefully and thoroughly testing every casino site available to Bahraini players. For that reason, we guarantee that each of the sites on our list is completely safe and offers the best features on the web for Bahraini players.
However, we still want to explain why that's the case, so keep reading to find out!
If you already know and trust us, skip the next few paragraphs to learn everything you need to know about the payment methods you can use, the mobile casino sites, and more.
Why You Should Trust Legal Gambling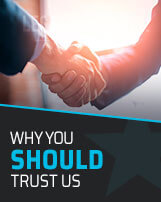 For those who haven't read our pieces so far, you should know that we are a big team of gambling professionals and enthusiasts with countless years of experience in the iGaming industry.
Due to our experience within the industry and the fact that we only want the best for our audience, you can completely trust our choices.
Each website that we review goes through our stringent reviewing process, ensuring that every aspect of an online casino site passes our tests. Only when they pass, will we bring them to our readers' attention.
How We Make Sure Online Casinos in Bahrain Are Safe and Legal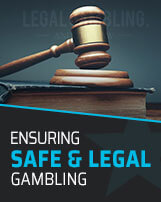 The process for making sure a casino site is safe and legal is thorough and proven to produce the best results for our audience.
The first thing we do is check if a site has a license from a gambling regulatory body, and that the license belongs to some of the most respected regulatory bodies in the world like:
The license is the most important part as it ensures the site is safe and legal according to agencies that deal with those exact things in the world of iGaming.
However, our research does not end here, we also make sure that the site has proper SSL encryption technology set in place to ensure the safety of all transactions.
In the end, we also check that the site is regularly checked by third-party auditors, which ensures they stay compliant. If the site passes all of these with flying colors, it can earn a place on our list. But that's not all, as there are other features we look for as well.
What We Look for in Bahraini Online Casinos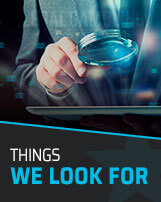 Besides the safety and legality, which are crucial for a casino, we also check a few other things.
We want to see that a few important features casino sites tend to have are good enough for our audience's standards. Here's what we look into:
Large and diverse collection of casino games
Rewarding bonuses and promotions
A great and easy-to-use platform
Quality customer service
High-enough number of payment options
Online Casino Industry in Bahrain
As all forms of gambling are outlawed in Bahrain, you won't find much of an online casino industry there. However, players still play casino games on offshore sites, but most of them do it anonymously, and there aren't many of them as the country's population is quite small.
Mobile Casinos in Bahrain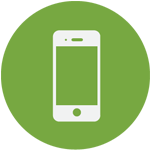 Mobile casinos are big everywhere today, and the same is true for Bahrain. That's why we only included casino sites that are entirely mobile-friendly so you can play your favorite casino games on the go.
All the sites on our list will work with any modern iOS or Android phone, and you will only need a stable connection to access the online casinos.
Popular Payment Methods in Bahrain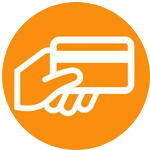 Bahrain is a modern country, and some would even say ultra-modern, which has to do with how more advanced they are when compared to most other countries in the world.
For this reason, it's understandable that Bahraini people use a wide variety of payment methods while online. However, as gambling is prohibited, they can only use a couple of methods that offer complete anonymity such as
Responsible Gambling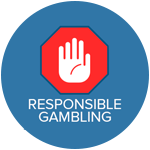 Since gambling is banned in Bahrain, you can hardly expect to find any place that offers assistance to people with gambling problems or addiction.
Thankfully, many international websites provide assistance and resources to gamblers from any country in the world. Here are the best ones you can use as well:
Final Thoughts
The unfortunate reality for Bahraini people who love casinos is that they don't have any option in their home country, but there are still many offshore casino sites they can still join.
Our list comprises all the best ones for Bahraini players, so all you need to do is pick one that suits you the most and start having fun!
Frequently Asked

Questions
Are online casinos legal in Bahrain?
What is the minimum gambling age in Bahrain?
Are there any bonuses for Bahraini players?
Are these offshore websites safe?
Can I play in these casinos on my phone?