Top 3 Alternatives to PayPal for Binary Options Sites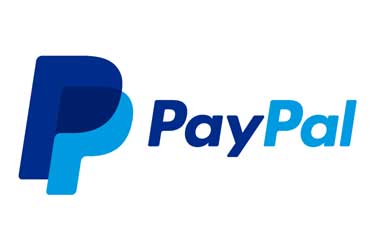 Binary options sites bring the stock market to the comfort of your living room, as brokers provide multiple stocks, commodities and even currencies to their traders.
These sites allow their clients to guess the trend that the relevant asset is going to take – whether it will increase or decrease in price and value. According to this and the corresponding investment you place on the outcome, you are able to profit greatly as some brokers offer payouts up to 95%.
In order to invest money in a particular asset before predicting its market trend, you need to deposit money onto your binary options account. This is normally done by credit or debit cards, as well as e-wallet services, bank wires and even Bitcoin.
Up until recently, traders were also able to use their PayPal account for their investments, but this company has completely revoked its services from binary options broker sites. This led many traders to search for an alternative payment method that would be able to fit their needs the same way as PayPal did.
List of Binary Option Brokers accepting traders from the USA:
Rank
Broker
Offer
Trade Now / Review

Deposit: $250

Payout %: 90%

Trade Now!

Deposit: $250

Payout %: 95%

Trade Now!
Reasons Why PayPal Is Not Accepted as a Payment Method
PayPal is a widely used online payment processor, which is why most people simply added binary options trading to the list of 'where to use' their account. This level of popularity is what left traders so surprised by the fact that it stopped offering its services to the global network of binary options sites.
Even before PayPal made this drastic move, there had been only a number of limited binary options brokers which allowed their traders to deposit and withdraw funds using PayPal. This was a result of the high fees imposed by PayPal for any transaction that went through their processors. At times these fees reached 6-7% of the total amount that was transferred, and fewer traders dared to use this payment method each day. A couple of months ago, the company PayPal had to decide whether they were going to lower the fees for binary options traders in order to spread their services across this market or if they should retreat. In the end, the traders which used PayPal kept their money on their account but were forced to choose a different deposit and withdrawal method for their binary options site.
Other than this, PayPal does pay attention to their customer satisfaction which allowed it to affirm its position as a leading online banking option. The company achieved this by employing one of the latest security protocols for transaction encryptions, offering global coverage and allowing multiple deposit and withdrawal benefits. That is why traders who used PayPal are having difficulties finding an alternative to this payment method.
Alternative Payment Methods to PayPal to Fund Binary Options Sites
Many e-wallet companies that have been created since PayPal rose to fame and glory. This is due to the type of service which provides their users with a unique digital storage space for their money protected by an email and password of your creation. After setting up your account, all you have to do is find a binary options trading platform that accepts the relevant e-wallet and enter the email associated with your account. This prevents traders from disclosing personal banking information directly to their trading sites and helps all parties keep track of any unusual activity.
Nowadays, Skrill is one of the best e-wallets in their field of work. It is considered to be the best alternative for all binary options traders who enjoyed PayPal's services. This e-wallet provides the same level of security and transaction speed. However, Skrill covers a much wider geographical area and includes much more currencies than those available to PayPal users. The strict anti-money laundering policies promoted by PayPal disallowed transactions to and from countries where binary options were still a grey area in their legal provisions. This simply means that Skrill has decided to take responsibility for any possible issues and continue to offer their service to a wider audience.
Neteller
Apart from Skrill, there have been several other names in the e-wallet business which managed to reach global success. The current overall leader in this industry is in fact Neteller, although Skrill is still used to greater proportions in regards to binary options trading.
Most brokers offer both payment methods to their traders, even more so now that PayPal has terminated all relations with them. This caused some healthy competitiveness among the e-wallets which ultimately led to better service and greater customer satisfaction.
Neteller, just like Skrill, does not differ from PayPal in terms of its functionality. The signup procedure, e-wallet funding and trading payments are all performed in the same manner. Transfers are processed with a similar speed, but the lower fees charged by Neteller make it a desirable alternative for all PayPal binary options traders and brokers.
MasterCard
Traditional banking payment methods are less likely to be attractive for binary options traders. They are a possibility and tend to be present at nearly all broker platforms, but there are certain restraints which make this method less desirable.
in this field, but the wait time for transaction processing and the limits on deposit and withdrawal amounts prevent it from any significant progress. However, the fact that it has a clean track record and employs great effort to keep payments and banking data safe makes it a possible alternative to PayPal.
Conclusion
Everyone can agree that PayPal is quite definitely the leader in online payment processing, except for binary options brokers. Although it is important to have your money at the blink of an eye, it is also important to get the whole sum instead of being charged nearly up to 7% of your withdrawal amount. This has prompted brokers and traders from the major binary options platforms to come up with alternatives to this method, mostly revolving around the three payment options mentioned above.