Legal South African Forex Brokers and Trading Platforms 2023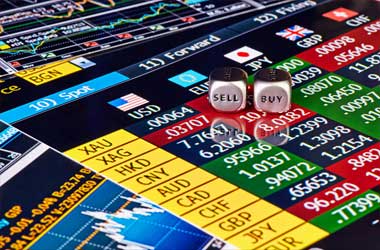 Over the past years, Forex trading has quickly gained popularity in South Africa, despite various rules imposed on traders. But, just like other financial opportunities found online, like South African legal online casinos, for example, South African authorities haven't tackled this issue with severe measures, but only ones that allow Forex trading as long as certain protective steps in regards to capital outflow are respected.
Thus, the South African government has no regulations regarding the legality or illegality of Forex Trading platforms, but only a system of exchange control that oversees the cash outflow from the country. This system is overseen by the South African Reserve Bank (SARB) and is conducted through the banks and financial institutions.
From 2010 onwards, South Africans are allowed to send money out of the country and to off-shore accounts, which is what most Forex accounts are, but with a specific limit. The current limit per person, as prescribed by the government, is 10 million Rands, which at current USD rates is somewhere about $788,694. This is the only legal restriction South African citizens face.
List of Forex Brokers accepting traders from South Africa:
Rank
Broker
Offer
Trade Now / Review

Deposit: $50

Payout %: 1:50

Trade Now!

Deposit: $50

Payout %: 97%

Trade Now!
In addition to this allowance, SA traders may also apply for what is called a "single discretionary allowance", which has a max limit of 1 million Rands and can be used for Forex trading as well. Thus, the total limit is 11 million, when both options are combined. However, before you use both, you should note that any off-shore investment funds (10 million) should be cleared with the revenue service (SARS), i.e. there is plenty of paperwork to be done, like filing Tax Clearance Certificates, and so on.
That's why most SA traders use the single discretionary allowance (SDA) to fund their Forex account, which only has to be pre-approved by your bank. However, even with the SDA, you still have to take care, as you have to state exactly what you plan to use your money for, unless you want to risk being fined. There's also capital inflow limits to pay attention to, for when you want to send money back home. For more info about bringing money into the country, you can check with the SARB.
How We Locate the Best South African Forex Brokers and Trading Platforms
While there are several online platforms that facilitate the possibility for South African traders to register at their sites, not all of them can be considered as the best places to participate in trading. That's why it's important for you to join a trading site that offers you the best sort of exchanges along with the highest level of security. Yet, there are other features of online trading sites that we look for when compiling such lists. So, how exactly do we locate the best South African forex brokers and trading platforms, and what criteria must they meet to be known as one of the best?
Well, first of all, we always look for the sites that have been fully licensed by one or more jurisdictions. It's ludicrous to even think of joining an unlicensed online forex or binary trading site, due to the fact that money is involved, not to mention your personal details. Without a licence or any sort of regulation in place, the trading site can do as it wishes with your account. This means that you could see your successful trades not being paid out in an acceptable timeframe, or even at all. That's why in our collection of the best South African platforms, you'll find that they all hold at least one licence to ensure fair trading is taking place.
While online forex and trading isn't really considered to be gambling as such, users of such sites still like to receive rewards and offers for utilising a specific service. For this reason, we have also located the platforms with the best promotions for you to take advantage of, too. This means that you could have increased leverage, receive better pay-outs and more. In the end, who doesn't like being the recipient of special offers?
Now, while it's true that the sites that we recommend are based offshore, this doesn't make them illegal to South African users. In fact, many of them welcome traders from within the country. The one thing to keep in mind when joining one of our recommended sites is that you also have the opportunity to deposit and trade in South African Rand, meaning that local currency should be accepted. Some sites will only allow trades to be conducted in US dollars, meaning that a pricey conversion would end up taking place. However, depositing and trading in ZAR means that you don't have to go through that.
Why It's Important to Sign Up to a Licensed Trading Platform
The obvious answer that comes to mind here is that it stands out as being a safer route to take, signing up to a licensed platform. And while this is definitely true, there are some other reasons why we recommend accessing a licensed and regulated trading site. All of the ones that we suggest to you here hold licences for their operations, and here are some other reasons why it's important to register at a licensed platform:
An unlicensed and unregulated platform doesn't have any rules to adhere to, making it possible for them to scam you out of money
Sites with licences must also put your safety and security as a user first, meaning that all of your funds and personal details remain away from the prying eyes of anyone else
It is considered illegal for forex brokers and trading sites to operate without at least one licence, which should provide some information on what is happening on those platforms that don't hold one
What the South African Law Says About Online Forex and Trading
Forex trading is actually flourishing in South Africa, thanks to the fact that since 2010 it has been considered as a legal activity. As it happens, a large contributor to the country's economy is the foreign exchange market. Some people within the country participate in Forex trading daily, utilising it as one of the main sources of income.
Even though the industry is growing within South Africa, it still isn't utilised by a great deal of citizens. Many people don't actually know about it, especially in the online world. For those people who do know about it though, as long as a reliable broker is utilised, the activity is very much a legal operation.
Now, it's important to know that if you do participate in online forex trading, you will need to declare the profit that you make from doing so. Residents of South Africa are taxed on worldwide income, so your annual tax return must contain details of the successful withdrawals that you have made via Forex trading.
Binary trading is also legal within South Africa, meaning that you can participate in both it and Forex trading as you like. That being said, the South African binary options market is not something that is currently regulated, so companies that base themselves within the country cannot provide such opportunities to residents. As with Forex, anyone wishing to involve themselves with binary trading must do so at a foreign-based online platform. Again though, we can provide you details of some of the best ones to do this at here.
Other Things We Look for in Online Trading Sites
While the main features that we look for in online trading sites have been mentioned previously, we also look out for the ones that come with helpful customer support options. We may all need help at one time or another, and a platform needs to provide this in one way or another. Live chat, email, telephone, social media and other options need to be available at the best online trading sites.
Finally, the other thing we look out for is a site that accepts and supports a selection of payment methods. This relates to both depositing and withdrawing, and for traders from South Africa, it's important to have a good choice of these to select from. The platforms that we recommend offer a few different payment methods for you to utilise, making them stand out as being perfect choices for residents of South Africa.
Frequently Asked

Questions
What currency pairs is the Rand part of?
Why is the Rand popular among Forex traders?
Is Forex trading taxable in South Africa?
Will I be charged any Trading Fees?
What currency pairs are the best?
How much money am I allowed to transfer back to South Africa?
Can I Increase my Single discretionary Allowance?
Can I send more than 10 million Rands off-shore?
What Forex Leverage Limits are available in South Africa?
What's the minimal legal age for Forex trading in South Africa?
Who Regulates Forex trading in South Africa?
The official regulatory body is South Africa's Financial Services Board (FSB), which is the financial regulatory agency assigned to overseeing the non-banking financial sector in the country. The agency is independent, much like UK's FCA or the US NFA, and is a member of the International Organization of Securities Commission. The FSB also regulates South Africa's biggest stock exchange in Johannesburg.
However, while there are Forex trading brokers that are licensed by the FSB to be found, they are still very rare. Thus, most trading is done via off-shore platforms, simply because they offer better conditions, like tighter spreads, more payment options, and even account bonuses.
South African Off-Shore Forex Legal Forex Trading Platforms
Most South African traders go for trading platforms licensed by other licensing authorities, the most prominent of which are the European regulatory agencies. The most trusted, and thus popular, agencies, are as follows:
CySec – The Cyprus Securities and Exchange Commission is probably the most common licensing agency that's behind some of the largest legal Forex trading platforms. They also enjoy a great reputation, since Cyprus, as a member of the EU, has to adhere to EU financial regulation policies.
FCA – UK's Financial Conduct Authority is an independent agency that regulates financial bodies that provide consumer services throughout the UK. The agency is the successor to the FSA and its licenses are a likewise solid proof of trustworthiness.
ASIC – the Australian Securities and Investments Commission is the regulatory body of Australia that oversees Forex and binary option trading. Licenses from the ASIC are not as common, though they are just as reliable.