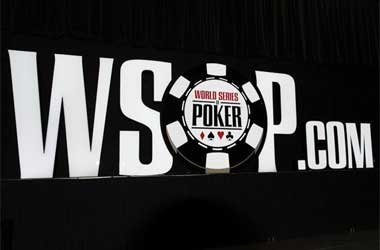 The 50th edition of the World Series of Poker (WSOP) turned out to be a great success and the WSOP brand was in the limelight mostly for all the right reasons.
However, WSOP.com has been receiving flak at online poker forums in recent weeks.
A number of poker players recently spoke out on social media about issues in relation to withdrawing funds from the site.
The players, which include some well-known pros, have reported significant cash out delays and other troubles in making transactions via PayPal. WSOP.com currently caters to players in New Jersey Nevada, and Delaware.
In light of the reported delays, a representative from WSOP.com clarified that it encountered an unanticipated issue with PayPal and that all requested cashouts will be completed this week.
This latest controversy brought back bad memories from the darkest day of online poker dubbed "Black Friday", which took place in 2011. During that time, players were forced to turn to unauthorised offshore sites to continue playing and found it difficult to withdraw their winnings.
Withdrawal Delays on PayPal
Christian Harder, an accomplished poker pro with nearly $4.5 million in total live earnings, took to Twitter to express his frustration at PayPal's failure to process his requested cashout worth $2,108. The American player also said he was told to send in his ID, which he believed was just a stalling tactic.
His concerns have been echoed by several other players who said they were also experiencing a long wait for withdrawals through the online payments service. Harder implied that the situation should have been prevented given that regulations are already in place to supposedly protect players from such occurrences.
Another recognisable poker pro, Aaron Mermelstein also publicly shared his frustrations, accusing WSOP.com of running a "ponzi" scheme, a similar problem he encountered with the now-defunct site Lock Poker.
It's really incredible how badly WSOP has ruined their brand in the past few years, I'm biased but WPT is the best tour. Winning an EPT or a Party Millions is more prestigious and I'd argue that winning a bracelet (outside of the main or PPC) is on the same level as an HPT.

— aaron mermelstein (@aaronmermelpokr) July 27, 2019
Mermelstein's Twitter post got a number of replies from several people, with some noting that they too had experienced long delays, including one who player said he attempted to cash out $50,000 but only got $30,000, and had to withdraw the remaining $20,000 via ACH and not PayPal.
WSOP.Com Says Issue Nearly Resolved
In the wake of these issues, WSOP Head of Online Poker Bill Rini released a statement explaining their side. He said the surge of withdrawals and volume of requests depleted the PayPal money pool which resulted in the process taking a little longer than normal. Players were given the assurance that the issue is almost resolved and the backlog will be cleared this week.