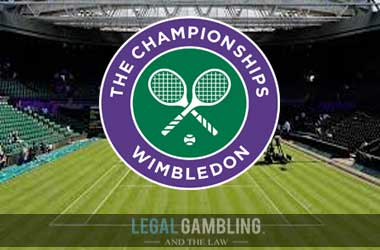 Summary
Wimbledon seeks Gov. input on potential player ban
Ban to stop all Russian and Belarusian players from participating
Wimbledon does not want to give Russian president any credit
Wimbledon 2022 is set to take place from 27 June to 10 July and players are required to send in their entry details by the middle of May.
Wimbledon is one of the four main grand slams that takes place each year and is organized by the All-England Club (AELTC).
The ATP and the WPT tours have so far allowed Russian and Belarusian players to participate in their tournaments around the world but have prevented them from displaying their national flag or playing their national anthem, similar to what the Olympics have done for a few years. This was done to protest Russia's invasion of Ukraine and Russian President Vladimir Putin's reluctance to withdraw his troops and listen to the international community.
AELTC has decided to take things to another level and is pushing for a complete ban on Russian and Belarusian players. Since AELTC is a private club they have the option of banning certain players based on their policies and don't have to be overly concerned about legal repercussions.
AELTC is reported to have opened discussions with the UK government regarding a potential ban that will prevent Russian and Belarusian players from taking part in Wimbledon 2022. If the ban was implemented, it would prevent world number 2. Daniil Medvedev who is the most popular of all Russian and Belarusian players from taking part.
The ATP and WPT have not implemented a ban on Russian and Belarusian players unlike FIFA and UEFA as it would open the door for legal action as these players could file a class action lawsuit claiming that they are being prevented from making a living!
Wimbledon Does Not Want Putin To Get Any Credit
Wimbledon wants to make sure that President Putin does not get any credit at a time like this which is definitely a possibility if Daniil Medvedev plays and ends up having a good run. If Wimbledon does not impose a ban on Russian and Belarusian players, then they will be asked to provide assurances that they do not support President Putin or the war on Ukraine.
Sports minister Nigel Huddleston said they would put for a written assurance from all Russian and Belarusian players that they are not receiving financial support from Russia, Belarus or Putin and will not make any comments during the tournament that shows their support for Putin and the war on Ukraine!