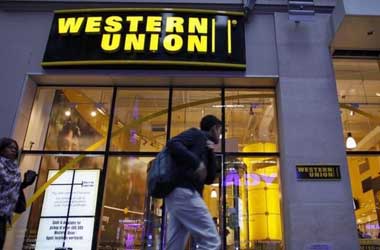 Ripple (XRP) hit the headlines today for all the wrong reasons. Two of the Ripple's executives have spoken in a tone which has signaled to the cryptocurrency market that Ripple's adoption will take a long time.
Furthermore, Western Union Transfer, which was testing Ripple's payment platform, has issued a statement which indicates its lack of interest to use the blockchain technology based payment platform at this point in time. Overall, it is a depressing day for supporters of blockchain technology and Ripple investors.
Let us begin with the Reuters. According to the new portal, Ripple's chief cryptographer David Schwartz has opined that banks will unlikely use Ripple's platform any time soon due to scalability and privacy issues. However, Schwartz stated that the banks do acknowledge the potential of blockchain technology in reducing transaction times and costs.
Banks are unlikely to use distributed ledgers to process cross-border payments for now because of scalability and privacy issues, according to Ripple, one of the most prominent startups developing the technology. 'I will concede, we haven't gotten there yet,' Ripple's chief cryptographer David Schwartz said in an interview.
Schwartz statement is followed by a series of comments from the San Francisco-based company's CEO Brad Garlinghouse. The report has quoted Garlinghouse as saying
I've publicly stated that by the end of this year I have every confidence that major banks will use xRapid as a liquidity tool.
On June 4, Garlinghouse told CNBC
By the end of next year I would certainly hope we'll see an order of magnitude – dozens. But we also need to continue to grow that ecosystem, grow that liquidity and it all comes back to if we're solving a real problem for real customers.
Reuters has also reported that Marcus Treacher, Ripple's senior vice president of customer success, has stated "We started out with your classic blockchain, which we love. The feedback from the banks is you can't put the whole world on a blockchain." Treacher had offered a classic blockchain-powered payment platform to banks.
In another but related news, Ripple's Managing Director of Strategic Growth, Danny Aranda has stated that Ripple is not just about cost savings. While explaining how the firm has garnered the attention of banks and financial institutions and how regulatory issues are being handled, Aranda advised the crypto community to look beyond cost savings.
Aranda said:
"I don't think the real value proposition will come around cost savings. I think it's about growth, about revenue potential. A lot of times when we speak with banks it's more about how you can offer a new kind of service to your customers and how you will be able to pursue new customers and break into new kinds of markets."
While describing the blockchain technology as the next evolution of the internet, Aranda stated that "there will be a new internet and money will be embedded in it."
Aranda, however, spoke high of Southeast Asia and pointed out the manner in which the region has accepted the new age technologies. He further stated that Southeast Asia presents a "big opportunity" to Ripple.
As far as regulatory issues are concerned. Aranda reaffirmed that the company is always ready to work with the regulators. Aranda said
"Regulators are a key stakeholder in how this space is going to evolve. I think the process for us is about being proactive. Educate regulators and show them how it works during the existing framework."
When confronted with the claim that financial institutions are afraid to use blockchain platform as they do not understand how it works, Aranda responded by saying that there is no need to understand cryptocurrencies in order to use it. He further argued that companies do not build a website after knowing how the internet works.
Aranda also acknowledged that SWIFT still remains a strong competitor. Aranda said
"You don't win by offering something that is a little bit better, typically you have to be ten times better. SWIFT is a really serious competitor. If we're going to beat them, what we offer is going to have to be really good."
Schwartz also explained that xCurrent is not a distributed ledger as the network peers do not have access to a shared ledger, which is the basis of blockchain networks such as Hyperledger or Ethereum (ETH). This is a sharp contrast to the claims of Ripple, which says that xCurrent's immutable "interledger" protocol facilitates instant settlement, making it a better payment platform than other existing networks.
Schwartz said
"What we hear from many of our customers is that it's imperative to keep their transactions private, process thousands every second, and accommodate every type of currency and asset imaginable."
As if the above news is not enough to turn the mood bearish, Western Union's CEO Hikmet Ersek announced that the company is not interested in moving forward with the integration of Ripple's payment system to its services. While speaking at the Economic club of New York, the chief of the world's largest money transfer company said consumers still prefer to use fiat money than digital currencies. Furthermore, he opined that central banks will not be interested in giving up control over domestic currency as "nations are built on flags, constitutions, borders and currencies. The consumers tell us what they want. People aren't paying their hospital bills in cryptos."
Western Union has also mentioned that they did not see any cost savings. That was expected because Western Union has just made 10 transactions using xRapid. Asheesh Birla, Ripple's senior vice president of product, said
"If they were to move volume at scale, then maybe you would see something, but with 10, it's not surprising that they're not seeing cost savings. They do millions of transactions a month, and I'm not surprised that with 10 transactions it didn't have earth-shattering results."
The details presented above indicate that it may take a while for cryptocurrencies to receive a whole-hearted welcome from banks and other financial institutions.