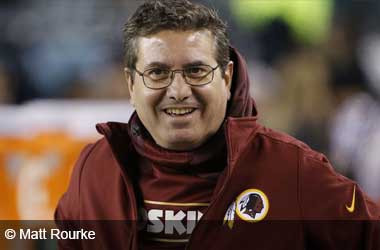 The Washington Football team (formally known as the Redskins) has received a lot of attention this month and it is not because of their performances on the field but rather their performance off the field. Daniel Snyder who owns the team has been accused of sexual misconduct and fostering a workplace environment where women were sexually harassed.
As many as 25 ex-employees of the Washington Football team told the Washington Post that they had a very difficult time because of the working environment. These ex-employees said they were subjected to sexual harassment in the workplace and were objectified. Many of these ex-employees preferred to remain anonymous.
One employee did reveal her identity and provided more clarity. Brittany Pareti worked for the Washington Football team from 2007 to 2012. She said the work culture made her feel like the office was a frat house. Every time a set of new interns were hired, they would feel like they were a pack of fresh meat being fed to a bunch of hungry wolves. The office lobby would always be filled with men who would feast their eyes on the women everytime they had to walk in and out.
ESPN
Julie Kalmanides who served as a HR executive in 2017 had sent out an email asking all women in the organization to do their best to not be present in any of the football areas when the Washington players were present.
NFL Commissioner Roger Goodell said that this report was deeply disturbing and went against the standards that the NFL has put in place. He condemned the unprofessional behaviour but did not say whether the NFL would launch an investigation into the matter.
Allegations Against Snyder
There were a number of allegations also made against team owner Daniel Snyder. Former Washington VP and lead broadcaster Larry Michael had asked his staff to put together a special video for Snyder. The team was asked to edit video footage of cheerleaders from 2008 and focus on the special bits where the cheerleaders were partially nude.
Former cheerleader Tiffany Bacon Scourby said that in 2004, Snyder asked her to accompany his close friend to a hotel room and get to know him better.
Snyder has denied all of the allegations and said he has never watched this 'alleged video clip'. He also claimed ignorance of the workplace allegations and said he has been a hands-off owner for all this time. He said he takes full responsibility for the workplace culture and will now get more involved with the management to set things right.