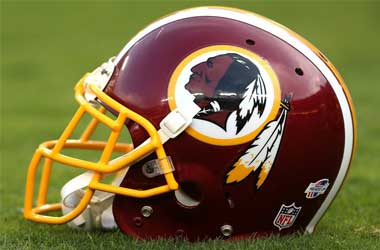 The National Football League's (NFL) Washington Redskins has faced controversy over their 'Redskins' team name for a number of years. A number of prominent critics have described the term as a derogatory slur against Native Americans. In recent months, the calls for the Redskins to change their team name has only gotten louder in wake of the black lives matter movement.
Redskins owner Daniel Snyder, after years of stonewalling and delaying, finally announced a review on the name two weeks ago after mounting pressure from the team's biggest sponsors. Earlier this week, the team officially released a statement that affirmed they will be changing their name. No replacement name has been identified as of this writing.
President Donald Trump is one of the most prominent names who is not happy with the proposed name change. The President immediately took to his favorite social network, Twitter, to fire off some strong tweets. White House spokesperson Kayleigh McEnany supported Trump's complaints by saying that they had proof that Native Americans were not in favor of the change.
They name teams out of STRENGTH, not weakness, but now the Washington Redskins & Cleveland Indians, two fabled sports franchises, look like they are going to be changing their names in order to be politically correct. Indians, like Elizabeth Warren, must be very angry right now!

— Donald J. Trump (@realDonaldTrump) July 6, 2020
To back up her opinion, McEnany mentioned a Washington Post poll conducted in 2016, in which the White House says 9 out of 10 Native Americans found the Redskins name to not be offensive. McEnany also enumerated a number of comments posted on the Washington Post website that were purportedly written by Native Americans, expressing their lack of offense over the Redskins term.
Despite McEnany's insistent declarations that the term is not derisive, derogatory, or divisive, the Navajo Nation released a statement that celebrated the change of the Redskins team name.
Navajo Nation Suggests "Code Talkers" as New Name
Navajo Nation's President Jonathan Nez said the changing of the name marks a victory for all indigenous people after a long history of being subjected to its demeaning effects on Native Americans.
Nez went on to say that the historic change was not due to the team owners, but to the people who fought and forced the change upon them. Nez identified indigenous activists such as Amanda Blackhorse as the key drivers of the change, which will ensure that Native American youths will no longer have to be exposed to the slur.
If Snyder truly believes that his former team name symbolized strength and respect toward Native Americans, Nez said that Snyder should strongly consider renaming their team the "Code Talkers" in memory of the Navajo Code Talkers who helped the U.S win World War II.