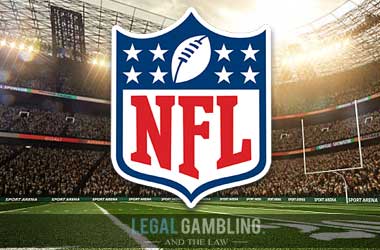 Depending on teams bye weeks, we are at the de facto mid way point of the season, and it has definitely been exciting thus far.
The NFL trade deadline was Tuesday, and we saw more action than years past as teams gearing up for a post-season run attempted to shore up their rosters.
In what has been a slow news week outside of the trades, we will take an in depth examination of each major trade from the deadline.
We will also have an updated injury report.
Trade Fallout
WR Golden Tate > Eagles
Lions < 3rd round pick
Tate provides the Eagles with a 'Yards After Catch' creator that allows them to be creative in how they utilize their weapons. Wentz somewhat funnels targets to Alshon Jeffery and Zach Ertz, and Tate can be another option on 3rd downs and in the short game to allow Jeffery and Ertz to work the intermediate levels of the field and Nelson Agholor to work over the top.
The Lions move is somewhat questionable to me after trading for Damon Harrison last week. Caught in between contender and everyone else, the Lions had one foot in the buyer door and one foot in the seller door, but obviously feel comfortable with Kenny Golladay and Marvin Jones.
WR Demaryius Thomas & 7th round pick > Texans
Broncos < 4th & 7th Round picks
This one makes sense on both sides. The Texans just lost Will Fuller for the year, and while Thomas is not even remotely the same skill set, he provides the Texans with a bonafide possession receiver to alleviate pressure from DeAndre Hopkins. A change of scenery could allow Thomas to revitalize his career, and Deshaun Watson represents the best QB Thomas has played with since Manning.
The Broncos were burnt out on Thomas, as his play had somewhat declined of late. Rookies Courtland Sutton and DaeSean Hamilton will have larger roles now with Thomas' departure, and a 4th round pick is a nice return on a player that they were most likely going to move on from (no dead money) after the season.
Denver Broncos
S HaHa Clinton-Dix > Redskins
Packers < 4th round pick
This move allows the Redskins a lot of versatility in the back end, as they have 3 very capable safeties with differing skill sets in Clinton-Dix, D.J. Swearinger and Montae Nicholson. Clinton-Dix is still a very solid over the top safety, but had shown some plays where he did not look fully engaged.
The Packers have been shopping Clinton-Dix for a while, and he most likely would have walked in free agency after this season anyway. The move leaves Jermaine Whitehead, Kentrell Brice and Josh Jones as the top safeties on the roster.
EDGE Dante Fowler > Rams
Jags < 3rd & 5th round picks
Dante Fowler steps in immediately as the Rams best edge rusher, and should start opposite Samson Ebukam after a week or so of transition time. Making a move for a former top 3 overall pick really shows the Rams are all in this season, especially with Fowler's contract up after this season. Fowler flamed out in Jacksonville as Yannick Ngakoue and Calais Campbell outplayed him, but a change of scenery and the added bonus of playing with Aaron Donald and Ndamukong Suh may pay off big for both the Rams and Fowler.
As previously mentioned, the Jags have better options on the edge than Fowler, which made him expendable. I'm sure they would have liked to get a better return, but as they already declined his 5th year option, Fowler was going to walk after this season anyways.
Injury Report
BUF QB Derek Anderson (concussion) – doubtful
CHI G Kyle Long (foot) – expected to be out 6-8 weeks
CHI EDGE Khalil Mack (ankle) – DNP Wed. questionable
CIN EDGE Carl Lawson (knee) – expected to be placed on IR
DEN LB Brandon Marshall (knee) – doubtful
DEN WR DaeSean Hamilton (knee) – out
HOU LB Zach Cunningham (knee) – out
HOU WR Will Fuller V (knee) – placed on IR
LAR WR Cooper Kupp (knee) – questionable
LAC EDGE Joey Bosa (foot) – out, making progress
MIA QB Ryan Tannehill (shoulder) – out
NE CB Eric Rowe (groin) – placed on IR
NO EGE Marcus Davenport (foot) – likely out a few weeks
PHI CB Jalen Mills (foot) – week to week
SF LB Reuben Foster (hamstring) – out
TB RB Ronald Jones (hamstring) – out
Enjoy the games this weekend and good luck on any action you may have on the games. Cheers!