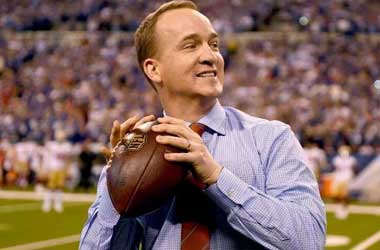 The next step for the National Football League (NFL) legend Peyton Manning has been a source of much debate since his retirement in 2016. While many believe that Manning would re-emerge in the NFL as a top-tier analyst, it appears that Manning is looking to work within the NFL, and not outside it.
A number of sources believe that Manning's next goal is to run an NFL team's operations, while possessing an ownership stake. Others believe that Manning is also considering a number of hefty broadcasting deals offered by ESPN and CBS recently.
However, Manning has allegedly already turned down ESPN's offer to become an analyst for "Monday Night Football" leading to more speculation for his post-retirement plans. The ESPN offer is likely to be one of the biggest offers possible if Manning does want to become a color commentator—his rejection indicates that he has bigger things in mind.
Manning is not going to be rushed into a decision because any contract will bind him to a job for multiple years either way. While Manning has yet to make moves towards a front office position, a number of observers believe it is just a matter of time before he decides to take the plunge.
NBC Sports
Manning has been the subject of countless rumors that link him to various NFL teams. Manning has admitted that he has had a series of conversations with the owners and executives of some NFL teams. If Manning does decide to embark on taking charge of an NFL team, or purchase an ownership stake, this move will likely take over his life for the next few years. It is still unknown whether Manning would be willing to take on a commitment so large so soon after his retirement.
Peyton Manning's Star-Studded Career
Manning is a future NFL hall of famer. He is widely expected to become a first-ballot entry to the Hall of Fame in 2021, the earliest he is eligible to enter the draw. Manning was drafted by the Indianapolis Colts in 1998, and spent 14 straight seasons with them—culminating in a Super Bowl title versus the Chicago Bears in 2007.
In 2012, Manning teamed up with the Denver Broncos, retiring with the team with another Super Bowl title to his name. Manning was selected 14 times for the Pro Bowl, and was voted NFL MVP five times in his career.