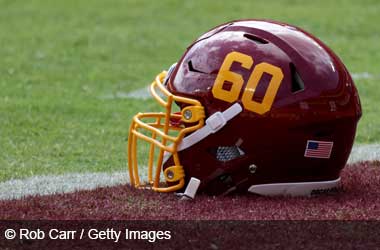 The Washington Redskins received a lot of flak over the years for using the term 'Redskins' to their name.
Majority team owner Dan Snyder was reluctant for a number of years to change the team name as it was an established brand.
However, after much pressure Snyder agreed to drop the Redskins tag in 2020 and rename the NFL franchise to the Washington Football Team.
The Washington Football Team is now facing a new set of charges and allegations, which we discuss below.
ESPN
Team Paid $1.6M Bribe To Cover Sexual Misconduct
There were as many as 40 women who came forward in mid-2020 to claim that Washington fostered a culture of sexual harassment and misconduct. Snyder issued an apology claiming he was unaware that such a culture existed in his NFL franchise and said that he would look into it and ensure that women would not feel exploited while working for the Washington franchise.
Details have now emerged that Snyder has also been involved in sexual misconduct. However, his alleged actions did not come to light earlier because Washington is reported to have paid out $1.6 million to cover things up. The alleged incident reportedly took place on a private plane back in 2009.
This information came to light based on the NFL investigation into Washington's team culture. Washington paid out $1.6 million to silence the woman who brought the accusations and to ensure that it did not get out into the public domain. The woman was also fired from the franchise later although employee records show that she voluntarily resigned.
Minority Owners Launch Smear Campaign
The NFL investigation has uncovered a lot of dirty laundry including a smear campaign designed to tarnish the reputation of Snyder. The alleged smear campaign was started by one of the minority owners of the Washington franchise.
Some of the top minority owners include NVR Inc. board chairman Dwight Schar, CEO for Fedex Frederick Smith and chairman for Black Diamond Capital Robert Rothman. Reports suggest that Schar is the one behind the smear campaign.
The NFL has now hired former attorney general Loretta Lynch to help with this investigation that continues to get bigger and dirties by the day. The main focus of Lynch's investigation is to see what methods Schar deployed to smear Dan Snyder. Lynch has so far not made any comment on the investigation.