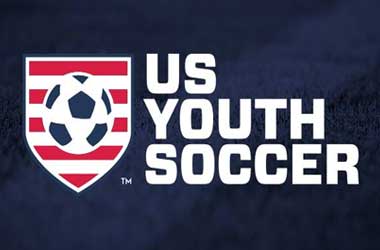 Major League Soccer (MLS) will be partnering with US Youth Soccer (USYS), which is the biggest sports organization for youth in the country.
This new agreement is being touted as a strategic partnership that will support, engage, and reinvigorate the soccer scene in the entire U.S.
The soccer landscape in the U.S is currently undergoing massive changes, including the creation of a platform designed to develop elite young talent, with the cooperation of 95 of the strongest academy clubs in the country.
The partnership of MLS and USYS, who has more than 3 million youth players in its fold, will be focused on enhancing talent identification and monitoring, coaching, scouting information for various stakeholders, regional competitions, and more engagement from fans. Youngsters with potential for the game will have a higher likelihood of being identified and scouted under this new partnership, as the MLS has affirmed they will be underwriting the expenses of players in regional competitions.
According to the MLS' senior director of player development Gordon Bengtson, the MLS is honored that the USYS with 55 state associations as its members has chosen it as their league. According to Bengtson, the state associations are key allies in improving the soccer scene in the US, as it allows soccer youths with potential to be scouted and trained, regardless of location or environment.
The partnership will also result in a regional competition platform that will give youth players the chance to play in front of professional scouts.
Players who show potential on high school programs, local soccer leagues, or club teams will be identified and recommended for regional competition by local and state technical leaders.
MLS will be providing its expertise with the technical leaders of all 55 state associations and the USYS office to help create the best talent identification practices for every region.
Partnership Will Grow the Game in America
USYS CEO Skip Gilbert hailed the new partnership as a key step in their long-term vision of improving the soccer industry in the US. According to Gilbert, the cooperation of youth systems and professional leagues with each other will help expand resources toward the game, as well as grow the talent pool available in the US.
The MLS has committed to paying for the attendance and participation of youth during regional competitions at certain age levels. By eliminating the financial hurdles faced by talented young players, the MLS hopes that such players can be scouted earlier, and assisted in reaching their soccer dreams.