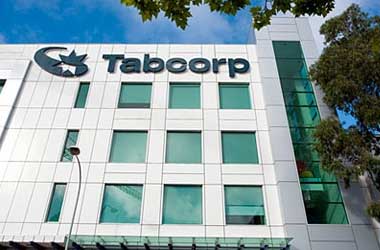 Australian gambling giant Tabcorp is looking to strengthen its sports betting operations by investing in a new artificial intelligence (AI) program. The move comes as the company begins to lose ground to rival firms such as Sportsbet in the highly-competitive, multi-billion dollar sport and racing betting market.
With the launch of the AI sports simulator, Tabcorp will attempt to reinforce its market position and gain an edge over its online competitors. The COVID-19 pandemic has triggered a massive shift to online wagering in Australia, significantly impacting land-based operations. Tabcorp's legacy retail outlets were among those affected, and now the company is hoping to turn the tide.
The new AI program has the ability to predict the possible outcome of American football matches by running computer simulations. This will allow customers to bet on more elements of each game, including the performance of individual players. According to Tabcorp's general manager David Beirne, this would increase the likely outcomes a customer can wager on from 60 to over 120, for a single football game.
The AI tool was on development phase for about a year. It processes and analyzes thousands of data points from previous games and is capable of running 10,000 simulations to determine the possible result of a game, the performance of each team, as well as their individual players.
Beirne said the new AI program will significantly boost Tabcorp's sports wagering offering, which is a "great outcome" for the company. It will initially be rolled out for NFL games, just in time for the start of the season this September.
AI Will Also Be Used For Tennis, Basketball
The platform will eventually be used for other sports, such as tennis and NBA basketball, which is Tabcorp's largest sporting league in terms of betting turnover.
Francoise Russo, Tabcorp's Chief Information Officer, said the company had allocated several million dollars for data modelling and automation over many years, prior to developing the new AI program. The gambling giant is investing heavily in data and analytics as it expects it to play a huge role in its business operations in the years to come.
Last month, Tabcorp decided to split its wagering arm and lotteries division into two separate companies, after turning down takeover offers from major firms, including Ladbrokes' parent company Entain, online wagering software provider BetMakers, and private equity company Apollo.
Tabcorp has had a good start in 2021, with shares surging by almost 25% since the start of the year.