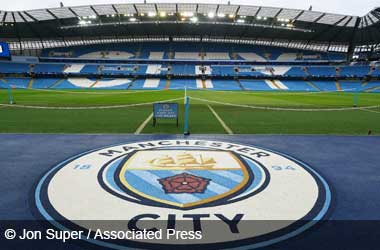 Summary
Manchester City accused of over 100 financial breaches
Premier League will ask independent commission to investigation alleged violations
Manchester City welcomes independent and impartial inquiry
The Premier League launched an investigation into one of its most controversial clubs Manchester City in 2018.
The findings of that investigation have now been released and it does not look good for Manchester City as the club has been accused of allegedly committing over 100 financial violations.
4 Year Investigation Into Over Alleged Financial Breaches
Based on the findings of the investigation, Manchester City which was acquired by Abu Dhabi's City Football Group in 2008, has violated financial processes laid out by the Premier League starting from the 2009-2010 season till the 2017-2018 season. The investigation has shown that more than 100 financial offenses were committed during this period and a number of these alleged offenses are very serious.
The Premier League has also stated in its report that Manchester City has not been very cooperative during the investigation which started back in Dec 2018. Given the serious nature of these financial irregularities, the Premier League has the option to deduct points from Manchester City, impose a hefty fine or take a serious call and expel the team from the league.
Some of the financial irregularities highlighted in the report alleged that Manchester City inflated their sponsorship amounts in order to have a bigger purse to go after players; not completely disclosing the remuneration for manager Roberto Mancini from 2009 to 2013; not providing accurate operational expenses and breaching UEFA's financial fair play (FFP) regulations from 2013 to 2018. This is not the first time Man City have been in trouble with a football governing body with City finding themselves in hot water with UEFA in 2020.
Man City Open To Independent Commission Investigation
The Premier League has announced that it will form an independent commission to investigate these allegations.
The Premier League released a statement which said
The members of the Commission will be appointed by the independent Chair of the Premier League Judicial Panel. The proceedings before the Commission will be confidential and heard in private. The Premier League will be making no further comment in respect of this matter until further notice.
Manchester City has gone on to won the Premier League title six times since it was acquired by City Football Group. The club released a statement and said that it was surprised by the allegations of alleged financial breaches and said it
welcomed an impartial and independent commission investigating the irrefutable evidence that it has to support its position