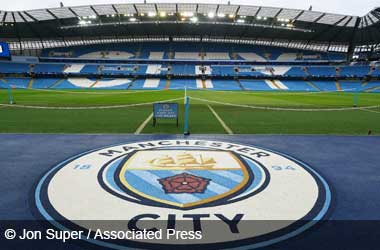 Manchester United, Liverpool and Arsenal are the three biggest names among an 8-club collective that has petitioned the Court Arbitration for Sport (CAS) to bar Manchester City from gaining a lot in next season's UEFA Champions League.
Manchester City is currently banned from all European competitions for two years after next season.
The club was found guilty by UEFA of running afoul of financial fair play rules. Man City has not admitted to any guilt, and has already submitted an appeal to the CAS seeking a reversal.
A number of clubs warn that the ongoing appeal may lead to Man City's punishment being delayed—especially with the COVID-19 pandemic—and thus allow the club to play in Champions League. To prevent this, 8 teams from the Premier League wrote a joint letter to the CAS seeking to uphold the original ban on Man City.
According to their letter, the clubs want to prevent Manchester City from requesting that their punishment be delayed while their appeal is being processed—despite no indication from the defending Premier League champion that they will be lodging such an appeal.
Sheffield United is the only top-10 club not to be included in the letter.
ESPN FC
Clubs Exasperated at Preferential Treatment
An unnamed source with inside information on the matter characterized the letter's tone as exasperated, as many clubs feel that Man City has gotten preferential treatment in the past—harming the prospects of at least one other club as they are squeezed out of a Champions League spot that should rightfully be theirs.
According to the source, the clubs wrote a joint letter because they fear that Man City will be able to escape punishment as long as the COVID-19 pandemic wreaks havoc on sporting schedules. By registering their joint protest, the clubs hope to pressure CAS into closing all possible doors on Man City's Champions League entry.
If Man City finishes the current Premier League season within the top four placings, they will have to vacate their Champions League spot to the fifth place team—that is, if the signatories of the joint letter get their way.
However, Man City can sill finish out this season's Champions League, though it is remains doubtful whether the season can resume in the face of COVID-19. Man City's most recent foray was a 2-1 victory over Real Madrid at the Santiago Bernabeu.